Model Information: This generic body style comprises 1st class (A), 2nd class (B), mixed 1st/2nd class (AB) or restaurant (WR) cars of type UIC-Z, used by several continental European railroads. Covers Epoch IV to present.
Can be equipped with internal lighting ref. 946901
Prototype History
: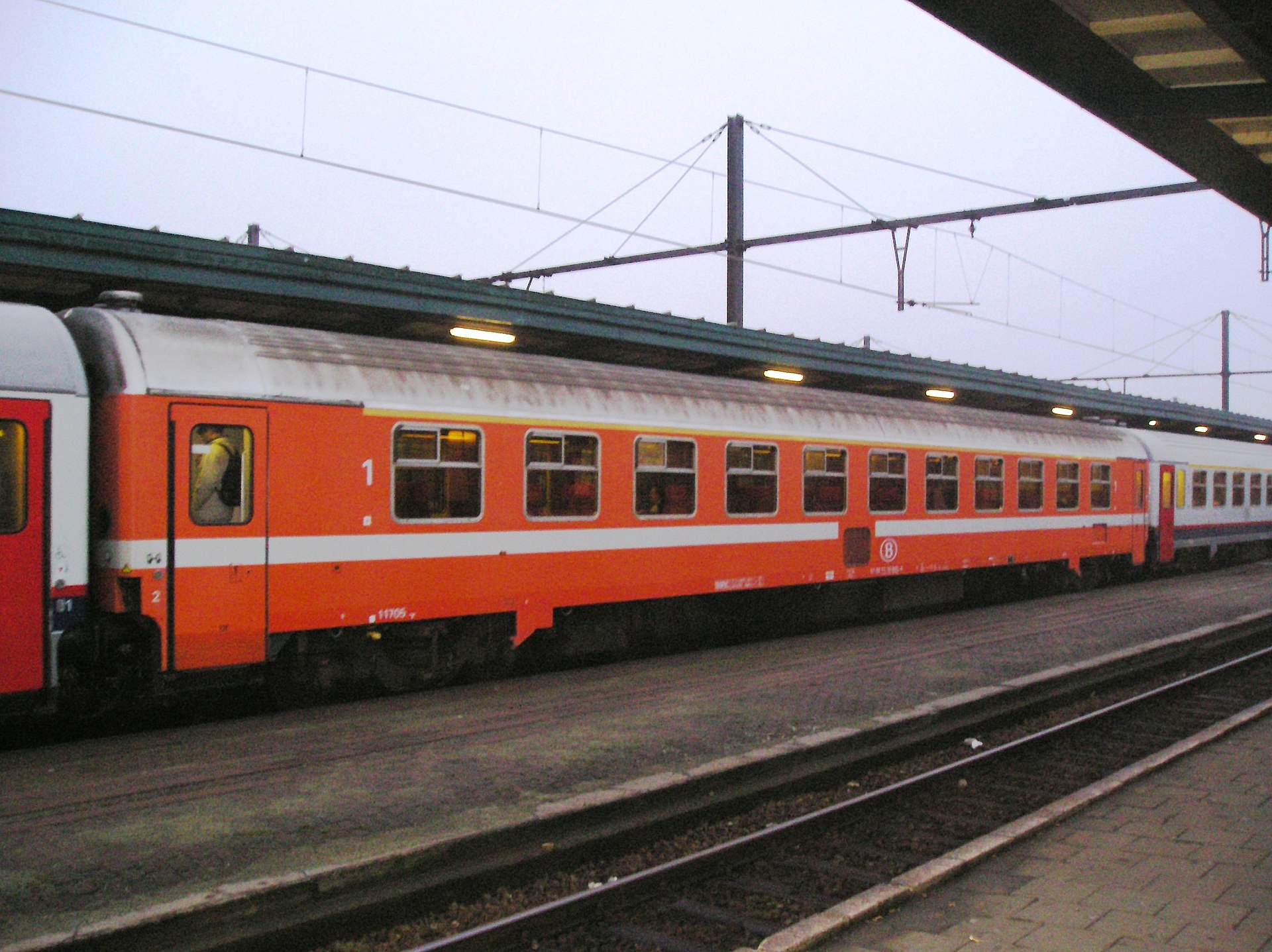 The UIC (
Union International des Chemins de fer
) type Z or Eurofima coach (French:
Voiture Standard Européenne
(VSE) - European Standard Coach ) is a type of passenger car designed for use on international railway routes in Europe. It was commissioned by the
EUROFIMA
, short for
Europäischen Gesellschaft zur Finanzierung von Eisenbahnmaterial
(European Company for the Financing of Railroad Rolling Stock).
EUROFIMA is a supranational organization located in Basel, Switzerland. It was established in 1956 based on an international treaty signed by 25 European sovereign States so far. It fulfils a non-profit maximizing mission to support the development of rail transportation in Europe.
More than 500 Eurofima coaches have been built by various manufacturers, for the following original acquirers:
Austrian Federal Railways (ÖBB): 25 Amoz and 75 Bmoz;
Deutsche Bundesbahn (DB): 100 Avmz 207 first class;
Ferrovie dello Stato (FS): 30 Az and 70 Bz;
French National Railway Corporation (SNCF): 100 A9u;
National Railway Company of Belgium (NMBS-SNCB): 20 A9 and 60 B11;
Swiss Federal Railways (SBB-CFF-FFS): 20 Am 61 85 19-90.
With a standard length of 26.4 m (86' 7-3/8"), they are qualified for 160 km/h or 200 km/h depending on the bogie arrangement. First class coaches are of type A, and Second class of type B. The cars were painted in
Eurofima-C1
livery (orange with light gray stripe), except for the DB and the large majority of the SNCF, the latter being painted with the Corail livery.
SNCF sold part of its Eurofima cars to Morocco ONCF and ÖBB to Czech ČD.
In the 1990's and 2000's, new cars based on the UIC-Z specification were built for Poland (PKP), Hungary (MÁV), Romania (CFR) and Czech Republic (ČD).
From Wikipedia
(in German)
Road Name History
: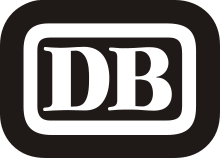 Deutsche Bundesbahn was the Western Germany DB before reunification. After World War II, Germany (and the DRG) was divided into 4 zones: US, British, French and Soviet. The first three eventually combined to form the Federal Republic of Germany (the West) and the Russian zone became the German Democratic Republic (the East). German territories beyond the Oder were ceded to Poland except for the northern part of East Prussia, which was ceded to the Soviet Union in 1945.
From 1949, the new governments assumed authority for railway operations. The DRG's (or DR's) successors were named Deutsche Bundesbahn (DB, German Federal Railways) in West Germany, and Deutsche Reichsbahn (DR, German State Railways) in East Germany kept the old name to hold tracking rights in western Berlin.
Unlike the DRG, which was a corporation, both the DB and the DR were federal state institutions, directly controlled by their respective transportation ministries. Railway service between East and West was restricted; there were around five well-controlled and secure checkpoints between West and East Germany, and about the same number between East Germany and West Berlin. Four transit routes existed between West Germany and West Berlin; citizens of West Berlin and West Germany were able to use these without too much harassment by the East German authorities.
The DB started in 1968 with changing the locomotive and passenger car serial numbers to the UIC norm. In 1970 the DR followed. The DB started experimenting with the Intercity trains in a new livery (bright orange).
In 1989, the Wall fell. Train frequency rapidly increased on the existing East/West corridors; closed links which had formerly crossed the border were re-opened. On 3 October 1990, Germany was reunified; however, this was not immediately the case with the railways. Administrative and organisational problems led to the decision to completely re-organize and reconnect Germany's railways. The so-called Bahnreform (Railway Reform) came into effect on 1 January 1994, when the State railways Deutsche Bundesbahn and Deutsche Reichsbahn were formally reunited to form the current German Railway Corporation (Deutsche Bahn).
From Wikipedia
Brand/Importer Information
:

As a high-quality company we set the standard when it comes to prototype fidelity and functionality. Our aim is to enthrall novices and experts alike and to be the enduring long-term partner for a fascinating hobby that spans all generations. We achieve this with the true-to-detail design and the reliability of our models and with innovations that offer a new dimension in the play value and fun factor. The high commitment to quality that has characterised Fleischmann for more than 125 years has ensured our company?s position as an internationally leading brand for model railways.
Small-scale greatness. Its comprehensive range in the N scale makes Fleischmann the international market leader in this sector. There are over 350 highly detailed models to choose from in the space-saving 9-mm gauge. Continuous and targeted extension of the range will allow Fleischmann to expand its competitive edge in the future.
Item created by:
mbierbauer
on 2019-04-18 15:51:03
If you see errors or missing data in this entry, please feel free to
log in
and edit it. Anyone with a Gmail account can log in instantly.