Model Information
: This model was first introduced by Atlas in 1969. This early version was made for Atlas by Mehano in Yugosolvia. It was later retooled and moved to Chinese production in 1996. It was later revised with a DCC-Ready chassis in 2003. The same mechanism is used for the GP38, GP38-2, GP40 and GP40-2.
The earliest (Mehano) releases only came as GP-40's. The other versions (GP38, GP38-2 and GP40-2) only arrived later after the production was moved to China.
Both of the Chinese mechanisms run fine but the first releases (1996) do not support drop in decoders. Both versions use a dual-flywheel, split frame chassis with a 5-Pole skew-wound motor.
The current model features:
Golden-white LEDs;
Separately-applied roof detail;
Painted safety rails;
Directional lighting;
Blackened metal wheels;
Scale Speed motor;
Separately-applied coupler cut levers;
Non-Dynamic, Dynamic, and Extended Range Dynamic Brakes used where appropriate;
Pilot: Standard or with Snow Plow;
Low short hood and High short hood versions available.
DCC Information
: The Mehano versions do not support DCC at all. Early Chinese versions are DCC-friendly requiring a complicated split-board DCC install. Later versions are DCC-Ready accepting a 1 Amp N Scale Mobile Decoder for Atlas N-Scale GP40-2, U25B, SD35, Trainmaster, B23-7 and others (
DN163A0
) from
Digitrax
.
Unfortunately, the only way to tell which kind you have is to remove the shell and check the chassis. If it has two small lightboards, you have an old one in your hand. A single long lightboard indicates a DCC-Ready chassis.
Prototype History
: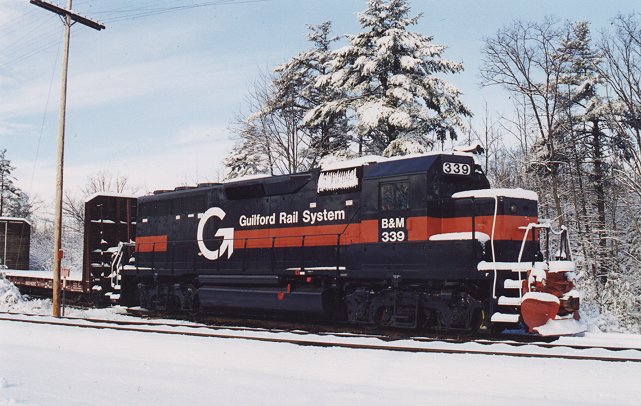 The GP40 is a 4-axle diesel-electric road-switcher locomotive built by General Motors, Electro-Motive Division between November 1965 and December 1971. It has an EMD 645E3 16-cylinder engine generating 3,000 hp (2,240 kW).
The GP40 is 3 feet (0.914 m) longer than its EMD 567D3A-engined predecessor, the GP35, and distinguished visually by its three 48-inch radiator fans at the rear of the long hood, while the GP35 has two large fans and a smaller one in between. It was built on a 55 ft (16.76 m) frame; the GP35 was built on a 52 ft (15.85 m) frame - as was the GP7, 9, 18, and 30. The difference in length can be seen in the GP40's ten handrail stanchions compared to the GP35's nine.
1,187 GP40s were built for 28 U.S. railroads; 16 were built for one Canadian carrier, Canadian National; and 18 were built for two Mexican carriers, Ferrocarril Chihuahua al Pacifico and Ferrocarriles Nacional de Mexico. 60 units were built with high-short-hoods and dual control stands for Norfolk & Western Railway. Two passenger versions, the GP40P and GP40TC, were also built, but on longer frames to accommodate steam generators and HEP equipment.
On January 1, 1972, the GP40 was discontinued and replaced by the GP40-2, which has a modular electrical system and a few minor exterior changes.
From Wikipedia
A Guilford/Pan Am (MEC) train headed by a high-nose GP40 ex-NW followed by two SD40M-2 (rebuilt SD45)
Road Name History
: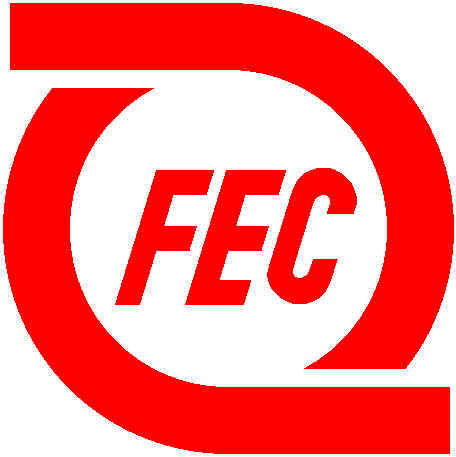 The Florida East Coast Railway (reporting mark FEC) is a Class II railroad operating in the U.S. state of Florida and since 2007 has been a subsidiary of Railroad Acquisition Holdings, LLC, itself a subsidiary of Fortress Investment Group, LLC.
The FEC was historically a Class I railroad owned by Florida East Coast Industries (FECI) from 2000-2006, FOXX Holdings from 1983-2000, and the St. Joseph Paper Company prior to 1983.
Built primarily in the last quarter of the 19th century and the first decade of the 20th century, the FEC was a project of Standard Oil principal Henry Morrison Flagler. Flagler originally visited Florida to aid with the health issues faced by his first wife, Mary. A key strategist who worked closely with John D. Rockefeller building the Standard Oil Trust, Henry Flagler noted both a lack of services and great potential during his stay at St. Augustine. He subsequently began what amounted to his second career developing resorts, industries, and communities all along Florida's shores abutting the Atlantic Ocean.
The FEC is possibly best known for building the railroad to Key West, completed in 1912. When the FEC's line from the mainland to Key West was heavily damaged by the Labor Day Hurricane of 1935, the State of Florida purchased the remaining right-of-way and bridges south of Dade County, and they were rebuilt into road bridges for vehicle traffic and became known as the Overseas Highway. However, a greater and lasting Flagler legacy was the developments along Florida's eastern coast.
During the Great Depression, control was purchased by heirs of the du Pont family. After 30 years of fragile financial condition, the FEC, under leadership of a new president, Ed Ball, took on the labor unions. Ball claimed the company could not afford the same costs as larger Class 1 railroads and needed to invest saved funds in its infrastructure, fast becoming a safety issue. Using replacement workers, the company and some of its employees engaged in one of the longest and more violent labor conflicts of the 20th century from 1963 until 1977. Ultimately, federal authorities had to intervene to stop the violence, which included bombings, shootings and vandalism. However, the courts ruled in the FEC's favor with regard to the right to employ strikebreakers. During this time, Ball invested heavily in numerous steps to improve its physical plant, installed various forms of automation,was the first US Railroad to operate two man train crews, eliminate cabooses and end all of its passenger services (which were unprofitable) by 1968.
In modern times, the company's primary rail revenues come from its intermodal and rock trains. Since 2007, it has been owned by Fortress Investment Group,[citation needed] which acquired it for over US$3 billion (including non-rail assets). Fortress previously owned conglomerate short line railroad operator RailAmerica, which for a time operated FEC but the two companies never merged; Fortress no longer owns RailAmerica and RailAmerica no longer operates FEC. A former CSX official, James Hertwig, was named as President and Chief Executive Officer of the company effective July 1, 2010.
From Wikipedia
Brand/Importer Information
: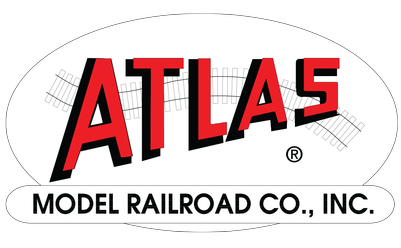 In 1924 Stephan Schaffan, Sr. founded the Atlas Tool Company in Newark, New Jersey. In 1933 his son, Stephan Schaffan, Jr., came to work for his father at the age of sixteen. Steve Jr. built model airplanes as a hobby and frequented a local hobby shop. Being an enterprising young man, he would often ask the owner if there was anything he could do to earn some extra spending money. Tired of listening to his requests, the hobby-store owner threw some model railroad track parts his way and said, "Here, see if you can improve on this".
In those days, railroad modelers had to assemble and build everything from scratch. Steve Jr. created a "switch kit" which sold so well, that the entire family worked on them in the basement at night, while doing business as usual in the machine shop during the day.
Subsequently, Steve Jr. engineered the stapling of rail to fiber track, along with inventing the first practical rail joiner and pre-assembled turnouts and flexible track. All of these products, and more, helped to popularize model railroading and assisted in the creation of a mass-market hobby. The budding entrepreneur quickly outgrew the limitations of a basement and small garage operation. Realizing they could actually make a living selling track and related products, Steve and his father had the first factory built in Hillside, New Jersey at 413 Florence Avenue in 1947. On September 30, 1949, the Atlas Tool Company was officially incorporated as a New Jersey company.
In 1985, Steve was honored posthumously for his inventions by the Model Railroad Industry Association and was inducted into the Model Railroad Industry Hall of Fame in Baltimore, Maryland. In addition, Steve was nominated and entered into the National Model Railroad Association Pioneers of Model Railroading in 1995.
In the early 1990s, the Atlas Tool Company changed its name to
Atlas Model Railroad Company, Inc.
Item created by:
Steve German
on 2016-04-13 13:58:07. Last edited by
Alain LM
on 2020-06-14 10:50:00
If you see errors or missing data in this entry, please feel free to
log in
and edit it. Anyone with a Gmail account can log in instantly.