Specific Item Information: InterMountain Railway Company arranged with Fox Valley Models to produce sixteen paint schemes of what was formerly known as the Red Caboose Bi-Level Auto Rack.
Model Information: A few of these cars have operating end doors.
Prototype History
: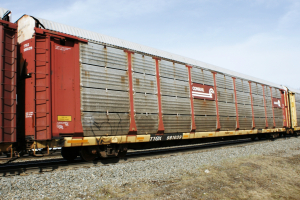 For many years, automobiles were carried in boxcars like other freight. The relative light weight of the cars for their size meant that these boxcars reached their volume capacity far faster than their weight limit. Loading cars through the side doors was also challenging and inefficient. End door boxcars helped with the loading, but could still only be loaded one at a time. Due to these limitations, modified flatcars, known as autoracks, began to appear in the 1960s. At first, these cars were open sided, with the cargo exposed, but later cars added the protection of aluminum sides to enclose the automobiles within.
Enclosed autoracks come in two basic configurations. Bi-level racks have a two decks: the floor of the flatcar itself, as well as one elevated deck. These cars can haul two rows of taller vehicles like vans and trucks. Tri-level racks have an extra deck and can carry three rows of conventional automobiles. Up until the 1990s, tri-level cars were far more common, but with the rise in popularity of the SUV, the number of bi-level cars has grown quickly over the past 20 years.
Road Name History
: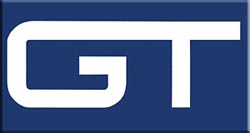 The Grand Trunk Western dates from 1928 as part of the Canadian government's process of nationalizing some major Canadian railroads (under the name Canadian National) including the Grand Trunk Railway which had built the line. The GT lines in Michigan, Indiana and Illinois were combined under the Grand Trunk Western banner. The GTW linked the Canadian border at Port Huron (north of Detroit, Michigan) with Chicago via Durand, Lansing, and South Bend. There were also routes to Detroit, Pontiac, Bay City, Carson City, and the Lake Michigan car ferry port of Muskegon (with ferry service to Wisconsin where GTW maintained a small yard and stationed a switcher.) The GTW had about 1,000 route miles during this period. So, the GTW was an American railroad that was a wholly owned subsidiary of a Canadian corporation, wholly owned by the Canadian government. In 1970, GTW was made a subsidiary of Grand Trunk Corporation (still wholly owned by CN) which also held sister roads Central Vermont, Duluth Winnipeg & Pacific and Grand Trunk (which operated in New York and New England.) This was done to give CN's american employees more opportunities to advance in the organization.
The GTW steam fleet looked very much like what you would see on the CN but GTW's engines were built in the U.S. by Alco, Lima, and Baldwin. A fleet of 58 Alco built Mikes handled the prime road freight assignments until augmented by 43 4-8-4's from Alco and Lima. Parent CN also relied heavily on 4-8-4's so this was not a surprise. The last of these was delivered in 1944. Despite picking up F units and geeps for freight service early on, GTW was late to retire steam. The last run (in passenger service no less) was in 1960!
The first generation of diesels included F's and GP9's (set up long hood forward as on parent CN) followed by GP18's for freight service. GTW went to EMD and Alco for switchers. Road units were painted in a green and gold scheme essentially the same as that of CN but with their own lettering and logos.
In 1962, GTW adopted a new "noodle" logo using the letters GT to conform to CN's own noodle logo adopted two years before. Locomotives were painted black with Morency Orange ends (later replaced with red) with light gray frame stripes and lettering. Cab units received the familiar "sergeant stripe" scheme used on CN. GTW's second generation of diesels (which also introduced the switch to low short hoods and running short-hood-forward) began in 1969 with the delivery of SD40's followed by GP38AC and GP38-2 models. In December of 1971, GTW switched from black to blue with red ends and white frame stripe and lettering.
In addition to acting as a link from Chicago to eastern Canada, GTW was also an important carrier for the auto industry. Their freight car fleet included large numbers of auto parts boxcars and auto racks. In the early 70's, GTW adopted the motto, "the Good Track road" on their freight cars to set them apart from their derailment prone neighbor Penn Central.
In 1980, GTW acquired another railroad critical to the auto industry, the Detroit Toledo & Ironton. This gave GTW routes from Detroit to the Ohio River. A year later, they acquired Norfolk & Western's half of the Detroit & Toledo Shore Line, merging that small bridge line connecting Detroit with Toledo.
At this point, GTW was over 1,500 miles long with 262 diesels and nearly 12,000 cars. In 1995, GTW's parent Canadian National was privatized, at which point there was less need for the US subsidiaries to have distinctly separate identities. Grand Trunk Western continues as a "paper railroad" but operations on these lines are now run as part of the greater Canadian National system.
Brand/Importer Information
: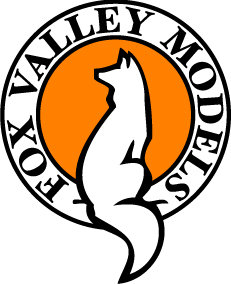 Fox Valley Models is a small supplier of model railroad and related products. FVM started by finding solutions to different challenges that model railroaders were faced with. Our first products resulted from a need to equip custom built passenger cars with tinted windows made of an ideal material; thin, flexible, easy to cut, simple to install, available in multiple colors and be affordable. We met those needs and even included a frosted version for the car's lavatory windows.
Other challenges inspired additional products including wooden grade crossings, trestles and different lineside structures. As our product line expands, input and requests from friends and customers help shape the product selection further.
Future products, under development, include more parts, structures, details and rolling stock. We strive to offer a good quality product at an affordable price.
Item created by:
scottakoltz
on 2020-10-20 10:02:46
If you see errors or missing data in this entry, please feel free to
log in
and edit it. Anyone with a Gmail account can log in instantly.