Kit Components: Total Sprues: 14 sprues , upper hull , lower hull , waterline plate , decks and stand


Class
: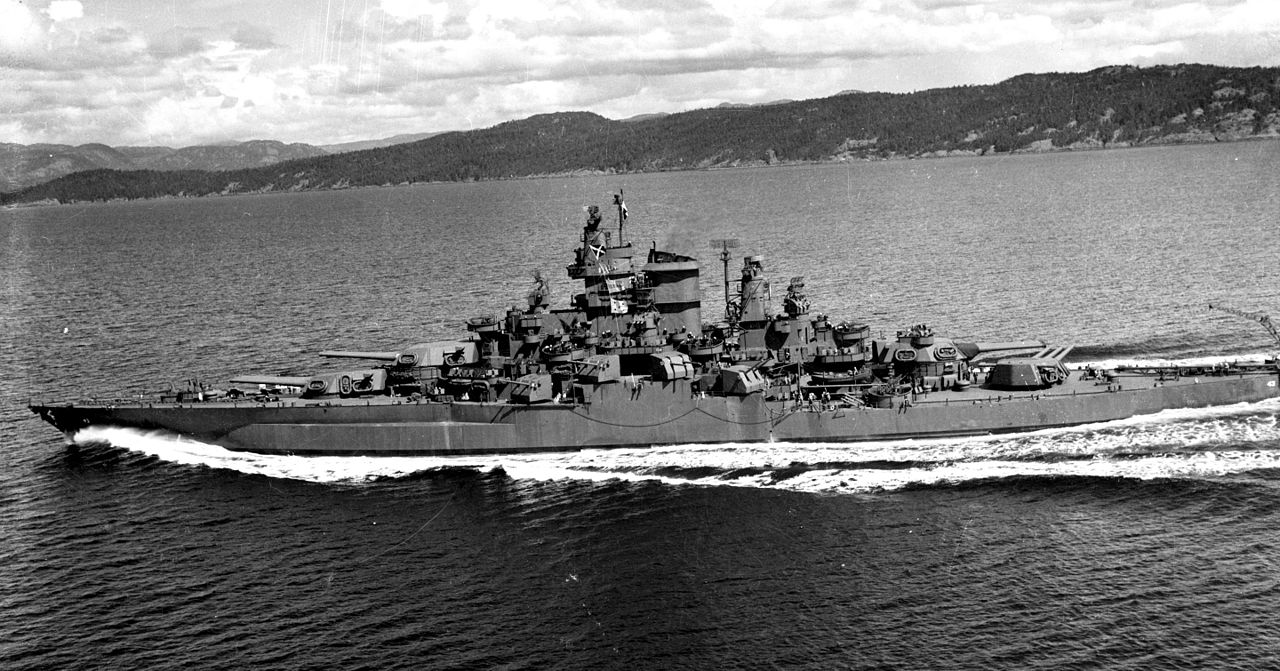 The Tennessee class was a class of battleships of the United States Navy. The class comprised two ships: Tennessee and California. They were modified versions of the New Mexico class featuring improved underwater armor for better torpedo protection and 30-degree elevation on their main batteries, as opposed to 15 degrees for the New Mexicos. Both ships were extensively rebuilt after being damaged during the attack on Pearl Harbor, and survived World War II to be scrapped shortly after.
Tennessee and her sister ship California, already incorporating many of the innovations in the New Mexico class, were the first American battleships built to a "post-Jutland" hull design. As a result of extensive experimentation and testing, her underwater hull protection was much greater than that of previous battleships; and both her main and secondary batteries had fire-control systems.
Since Tennessee's 14-inch (356 mm) turret guns could be elevated to 30 degrees—rather than to the 15 degrees of earlier battleships—her heavy guns could reach out an additional 10,000 yards (9,100 m). Because battleships were then beginning to carry airplanes to spot long-range gunfire, Tennessee's ability to shoot "over the horizon" gave her a material tactical advantage.
The Tennessee class, and the three ships of the Colorado class which followed, were identified by two heavy cage masts supporting large fire-control tops, twin funnels and no secondary gun casemates in their hulls. These features distinguished the "Big Five" from the rest of the battleship force (older battleship classes had had their noticeably lighter cage masts replaced with tripod masts during inter-war modernization and were built with single funnels and casemates in their hulls).
In the attack on Pearl Harbor, Tennessee was damaged by two bombs and California was sunk by two torpedoes and two bombs. Both ships (and West Virginia of the Colorado class) were extensively reconstructed into essentially new vessels. Their hulls were 'bulged' for better stability, superstructures were scrapped down to the deck and completely rebuilt, their secondary battery of 5-inch (127 mm) 51-caliber anti-surface and 3-inch (76 mm) 50-caliber anti-aircraft guns was replaced by a uniform secondary of 5 in (127 mm) 38-caliber dual-purpose guns, and they added a number of 20 and 40 mm anti-aircraft weapons. The twin funnels were replaced by a single funnel flared into the superstructure tower, similar to the newer South Dakota class.
History
: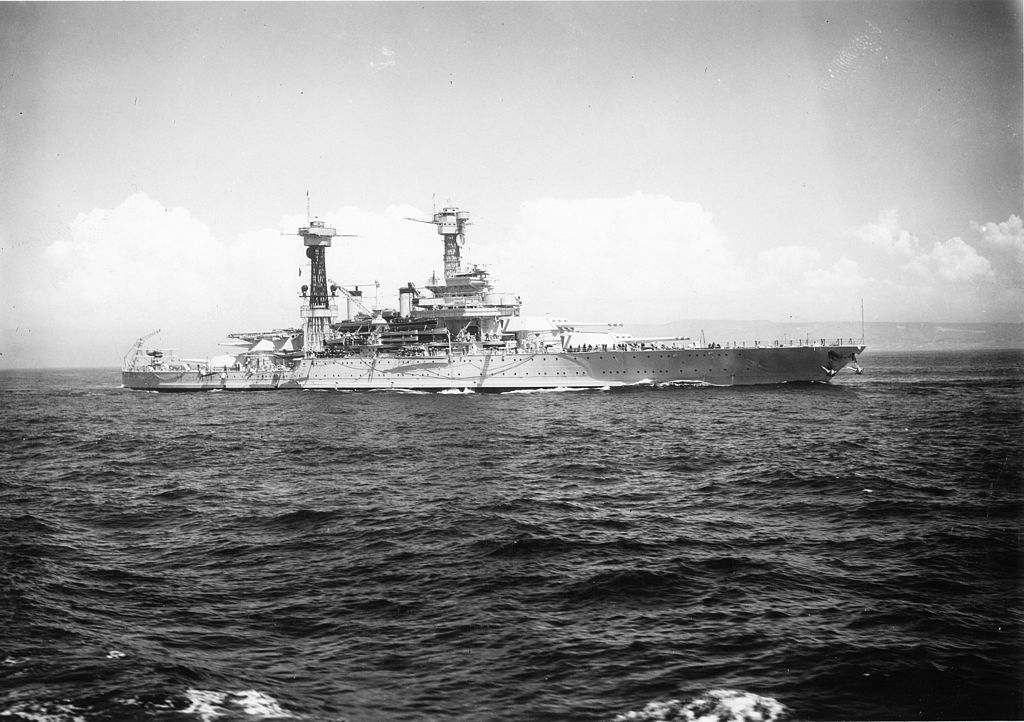 USS California (BB-44) was the second of two Tennessee-class battleships built for the United States Navy between her keel laying in October 1916 and her commissioning in August 1921. The Tennessee class was part of the standard series of twelve battleships built in the 1910s and 1920s, and were developments of the preceding New Mexico class. They were armed with a battery of twelve 14-inch (360 mm) guns in four three-gun turrets. California served as the flagship of the Battle Fleet in the Pacific Ocean for duration of her peacetime career. She spent the 1920s and 1930s participating in routine fleet training exercises, including the annual Fleet Problems, and cruises around the Americas and further abroad, such as a goodwill visit to Australia and New Zealand in 1925.
California was moored in Pearl Harbor on 7 December 1941 when the Japanese attacked the port, bringing the United States into World War II. The ship was moderately damaged by a pair of torpedoes and a bomb, but a fire disabled the ship's electrical system, preventing the pumps from being used to keep the ship afloat. California slowly filled with water over the following three days and eventually sank. Her crew suffered heavy casualties in the attack and four men were awarded the Medal of Honor for their actions during the attack. She was raised in April 1942, repaired and heavily rebuilt, and returned to service in January 1944.
The ship thereafter supported the amphibious operations conducted during the Pacific War, including the Mariana and Palau Islands campaign (though she was damaged in a collision with Tennessee and thus missed the Battle of Peleliu) and the Philippines campaign, during which she took part in the Battle of Surigao Strait. She was hit by a kamikaze during the invasion of Lingayen Gulf in January 1945, after repairs, joined the fleet supporting troops fighting on Okinawa during the Battle of Okinawa. Her crew took part in the occupation of Japan after the end of the war, and after returning to the United States via the Indian and Atlantic Oceans, was laid up in Philadelphia in 1946. She remained in the fleet's inventory until 1959, when she was broken up for scrap.
Info
: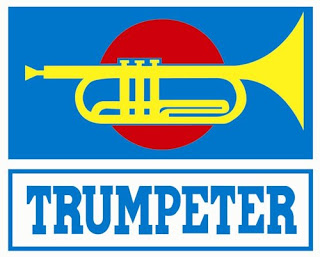 Trumpeter is a Chinese company that manufactures plastic injection moulding military model kits. Their product line consists of model ships, aircraft, cars and military ground vehicles. The company is located in Zhongshan, China, just north of Macau. All of the design and development is done at this site and production facilities on site extend to full mold making engineering using spark erosion techniques.The factory has the capacity to take production from computer design right through to packaging with some outsourcing done on things like photo etched parts. Not only are they making models for the Trumpeter label but, under license, also for a number of other brands like Hobby Boss, Mini Hobby and even Fujimi Mokei[citation needed] and Pit-Road.
Item created by:
gdm
on 2019-11-05 16:55:37. Last edited by
gdm
on 2019-11-05 16:55:38
If you see errors or missing data in this entry, please feel free to
log in
and edit it. Anyone with a Gmail account can log in instantly.