Description: 1942 configuration.


Class
: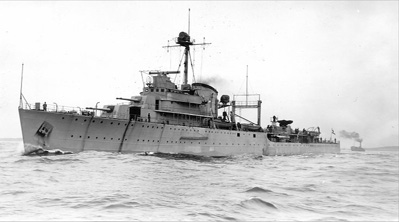 The Tromp class was a class of light cruisers of the Royal Netherlands Navy. The hull shape was also known as the Argonaut 600. Originally the ships could not be called "cruiser" for political reasons. They were designed as "flotilla leaders" and their intended role was to be the backbone of a squadron of modern destroyers that was planned at the same time (only one of those was completed before the war broke out). The ships were ordered in 1935; Tromp was launched in 1937, and her sister ship Jacob van Heemskerk in 1939.
At the outbreak of World War II, Tromp was sent to the Dutch East Indies. Jacob van Heemskerk was still being completed in the naval shipyard in Den Helder when the German attack started on 10 May 1940, but she succeeded in escaping to the United Kingdom, where she was completed with a completely different armament set, as an anti-aircraft cruiser. Both ships served in the Far East and survived the war, Tromp to be decommissioned in 1955 and sold for scrap in 1969 and Jacob van Heemskerk to become an artillery instruction ship in 1947, decommissioned in 1969 and sold for scrap in 1970.
History
: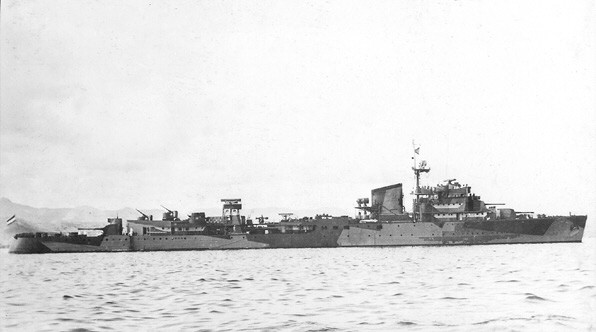 HNLMS Tromp was the lead ship of the Tromp-class destroyer leaders built for the Royal Netherlands Navy. Built just prior to World War II, the ship served mainly in the Pacific and Indian Oceans against the Japanese, being based out of Sydney, Fremantle and Trincomalee where she served alongside British, Australian and US warships. After the war, the she returned to the Netherlands and after 1949 Tromp was used as a training and accommodation ship, before being decommissioned in 1955, and scrapped in 1969.
Info
: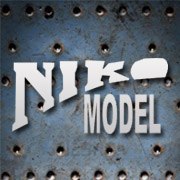 We at Niko Model have been avid model builders since childhood, and we are thrilled by the possibility of sharing this wonderful hobby with you. Our company is fully invested in accommodating your wishes and requirements, and in providing you with the highest quality products, each carefully selected for their singular characteristics and superior craftsmanship. We are confident that our model kits will supply you with hours of enjoyment, while allowing your passion and dedication to shine through as you assemble these brilliant jewels for your collection.
Item created by:
gdm
on 2019-07-31 15:49:09
If you see errors or missing data in this entry, please feel free to
log in
and edit it. Anyone with a Gmail account can log in instantly.