Model Information: Con-Cor introduced this Roco made model of the Budd RDC-1 and the Budd RDC-2 in 1981. In 1982, they added the RDC-3 to the line-up. The same mechanism is used for all three railcars models: RDC-1's, 2's and 3's. The models come with both operating mechanisms as well as 'dummy' versions. For some strange reason, Con-Cor released more unpowered than powered units.

The chassis is huge and all-metal, making these units capable of serving as a make-shift doorstop, paperweight or club. They are driven with a 5-pole skew-wound motor. The Rapido couplers are truck-mounted and the wheels all have deep flanges, making Code-55 track a no-no. Fortunately, the heft of these puppies yields good pickup and nice slow-speed operation. Of course, the dummy units don't have the metal chassis and are quite light in comparison.
Prototype History
: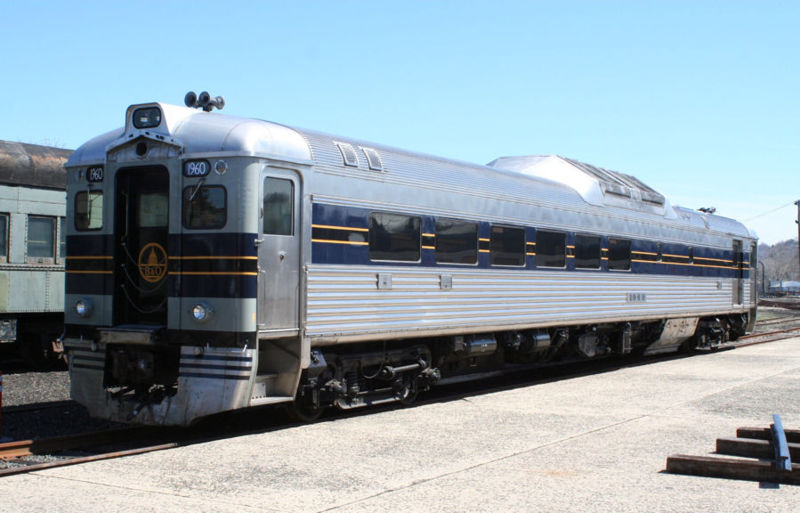 Commonly known as the "RDC," the motorized Rail Diesel Car generally operated in rural areas where ridership and mail/parcel transport were too low for regular passenger train service. When first introduced, the RDC was also proclaimed to be the savior of branch line and suburban service. It was heavily used as a commuter service workhorse (and still is currently in some locations!).
The Budd Company rolled out the first RDC in the fall of 1949, a single RDC-1 "Budd Demonstrator." Hundreds more would eventually follow for service to railroads throughout North America and around the world (including South America, Australia, Saudi Arabia and even Cuba!). Oddly enough, it was Budd's experience in the production of small yet powerful diesel engines for WWII tanks that eventually lead to the birth of the RDC.
The RDC utilized two compact motors mounted under the car's floor to drive one axle on each truck. Capable of being operated by a motorman from either end of the car, these units could be used independently or combined to create a two- or three-unit consist.
A review of the Budd roster reveals that many RDC cars were operated well into the 1970's and early 1980's, with a small number still in service today!
Four standardized designs were created to reduce the time and expense of custom production
- RDC-1 was strictly passenger-oriented, containing 90 coach seats.
- RDC-2 contained 71 seats and a separate baggage area.
- RDC-3 combined a Railway Post Office with a baggage compartment and 49 seats.
- RDC-4 was a self-contained RPO-Express car.
Read more on
Wikipedia
.
Road Name History
: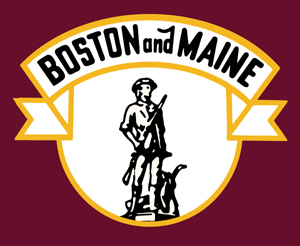 The Andover and Wilmington Railroad was incorporated March 15, 1833, to build a branch from the Boston and Lowell Railroad at Wilmington, Massachusetts, north to Andover, Massachusetts. The line opened to Andover on August 8, 1836. The name was changed to the Andover and Haverhill Railroad on April 18, 1837, reflecting plans to build further to Haverhill, Massachusetts (opened later that year), and yet further to Portland, Maine, with the renaming to the Boston and Portland Railroad on April 3, 1839, opening to the New Hampshire state line in 1840.
The Boston and Maine Railroad was chartered in New Hampshire on June 27, 1835, and the Maine, New Hampshire and Massachusetts Railroad was incorporated March 12, 1839, in Maine, both companies continuing the proposed line to South Berwick, Maine. The railroad opened in 1840 to Exeter, New Hampshire, and on January 1, 1842, the two companies merged with the Boston and Portland to form a new Boston and Maine Railroad.
The B&M flourished with the growth of New England's mill towns in the late 19th and early 20th centuries, but still faced financial struggles. It came under the control of J. P. Morgan and his New York, New Haven and Hartford Railroad around 1910, but anti-trust forces wrested control back. Later it faced heavy debt problems from track construction and from the cost of acquiring the Fitchburg Railroad, causing a reorganization in 1919.
By 1980, though still a sick company, the B&M started turning around thanks to aggressive marketing and its purchase of a cluster of branch lines in Connecticut. The addition of coal traffic and piggyback service also helped. In 1983 the B&M emerged from bankruptcy when it was purchased by Timothy Mellon's Guilford Transportation Industries for $24 million. This was the beginning of the end of the Boston & Maine corporate image, and the start of major changes, such as the labor issues which caused the strikes of 1986 and 1987, and drastic cost cutting such as the 1990 closure of B&M's Mechanicville, New York, site, the largest rail yard and shop facilities on the B&M system.
Guilford Rail System changed its name to Pan Am Railways in 2006. Technically, Boston & Maine Corporation still exists today but only as a non-operating ward of PAR. Boston & Maine owns the property (and also employs its own railroad police), while Springfield Terminal Railway, a B&M subsidiary, operates the trains and performs maintenance. This complicated operation is mainly due to more favorable labor agreements under Springfield Terminal's rules.
Read more on
Wikipedia
.
Brand/Importer Information
:

Con-Cor
has been in business since 1962. Many things have changed over time as originally they were a complete manufacturing operation in the USA and at one time had upwards of 45 employees. They not only designed the models,but they also built their own molds, did injection molding, painting, printing and packaging on their models.
Currently, most of their manufacturing has been moved overseas and now they import 90% of their products as totally finished goods, or in finished components. They only do some incidental manufacturing today within the USA.
Important Note: The Con-Cor product numbering can be very confusing. Please see here in the article how to properly enter Con-Cor stock numbers in the TroveStar database.
Manufacturer Information
: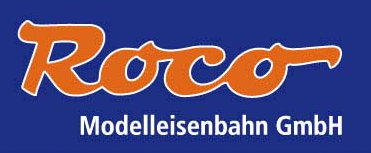 The company was founded in 1960 by Ing. Heinz Rössler and started with a plastic Minitanks series of military vehicles. After export to the USA became successful, the model line was expanded with model trains in HO scale and the smaller N scale. TT scale was also subsequently added to the product line. The model rail product line covers many European countries including Germany, Belgium, Luxembourg, France, Spain, Austria, Italy, Switzerland, Sweden and the Netherlands, and also the USA.
On July 15, 2005 ROCO Modellspielwaren GmbH was declared bankrupt. From July 25 the company continues as Modelleisenbahn GmbH, but still uses the Roco brand and associated logo. On October 1, 2007, distribution of the 'Minitank' product series was assigned to the German model car manufacturer Herpa.
Since February 2008 Modelleisenbahn also owns Fleischmann, which like Roco had gone bankrupt. The two companies continue as separate brands under Modelleisenbahn GmbH, while benefiting from economies of scale through joined development projects, marketing and procurement.
From Wikipedia
Item created by:
RoadRailer
on 2017-02-20 20:06:31. Last edited by
CNW400
on 2020-06-23 09:05:29
If you see errors or missing data in this entry, please feel free to
log in
and edit it. Anyone with a Gmail account can log in instantly.