Model Information: Single Sliding Door Rib Side Without Roofwalk FMC. Originally designed by MDC Roundhouse. This tooling was acquired by Athearn in June of 2004 and re-released under the Athearn name. The MDC releases referred to this tooling as "FMC 50 Foot Boxcar - Single Door". Athearn refers to them as "FMC 5347 Box Car(sic)", but they are the same model.

The MDC Roundhouse releases typically came as kits (though some later releases were RTR) with an unpainted pewter underframe and truck-mounted couplers and blackened low-profile metal wheels. The Athearn releases have a nicer set of wheels (also low-profile). The Athearn models are always Ready-to-Run (RTR). The Athearn models have painted (black) underframes that are also metal (likely pewter or whatever MDC used). Athearn moved the couplers to become body-mounted and changed the coupling system from Rapido to McHenry. After inspecting them closely, I am not sure they can be swapped for MTL couplers without filing off part of the underframe, but I could be wrong. This presents a problem as McHenry couplers don't always play well with other couplers on long consists where that is a lot of force on each coupling point. The body has remained unchanged with the only detail part being the brake wheel.

The newer releases of this body style (as of 2017) market this boxcar as specifically modelling the FMC 5347 prototype.
Prototype History
: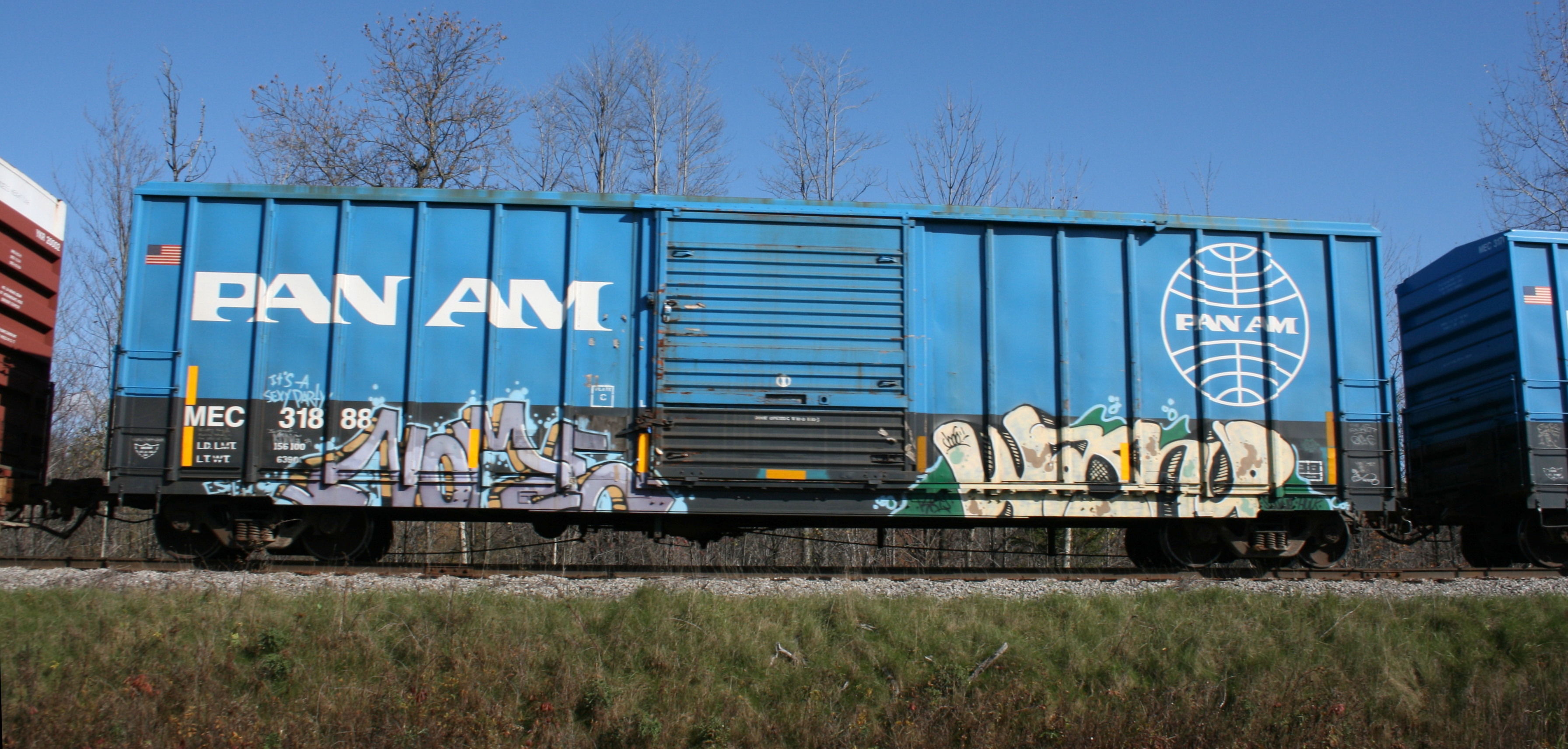 It was the mid 1970s, and the incentive per diem box car boom was just beginning. New, brightly painted box cars seemed to appear overnight. Many were lettered for various short lines. FMC (Food Machinery Corporation) was a significant builder of many of these cars. The 50' outside post, non-terminating end box car, became the foundation for new per diem cars built in the 1970s. The 50' FMC cars also varied in door configuration and style to better suit each customer. These cars can still be seen today at work (2017) on many ralroads.
The main difference between the 5077 cu. ft cars built by FMC vs the 5277-5347 cu. ft cars built by the same manufacturers is the overall height of the car, the smaller 5077 cars were Plate B while the larger 5277-5347 cars were Plate C.
Road Name History
: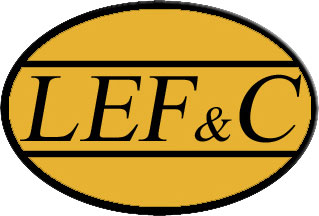 The Lake Erie, Franklin, and Clarion Railroad (reporting mark LEF) was a fifteen mile long short line that ran from a Conrail connection at Summerville, Pennsylvania, to Clarion, Pennsylvania, the county seat of Clarion County, and included a short branch from Sutton to Heidrick. The road was incorporated in 1913 as a consolidation of several other railroads, the Pennsylvania Northern, Pennsylvania Southern, and the Pittsburgh, Clarion and Franklin, which itself was formed from the Pittsburgh, Summerville, and Clarion [which began operation in 1904 and was leased to the Pennsylvania Southern in 1910. Length peaked at about 80 miles of track in around 1924. The corporate name was somewhat optimistic: the railroad never reached either Franklin or Lake Erie.
In the late 20th century, traffic included sand for Clarion's glass making plant, glass bottles, lumber, and outbound shipments of coal, some of it in unit trains from the extensive coal deposits around Clarion. Traffic also included brick from the Hanley Brick Plant in Summerville. The line ceased operation in the last decade of the 1900s due to a sharp decline in coal mining in the area. The track was taken up and the roadbed in now a hiking path. One of the railroad's cabooses had been used for several years as a Chamber of Commerce roadside information booth across the highway from the local Wal-Mart, but has been removed and is now serving much the same purpose in the town of Foxburg on the Allegheny River, a few miles to the southwest.
The line's yard and engine facility were located in Clarion, just south of U.S. route 322 and behind many of the buildings of Clarion University of Pennsylvania, formerly Clarion State Teachers' College. A section house was located at the siding to Hanley Brick, now Glen-Gary in Summerville. Motive power in the line's final years was four EMD MP15DC switchers #25-28, which replaced two earlier EMD SW1500s #23-24. During the final years when steam locomotives powered LEF&C trains, most of the road's locomotives were 2-8-0's which had been acquired second hand from other railroads.
Brand/Importer Information
:

MDC Roundhouse was founded in California in 1938 and relocated in 1993 to Carson City, Nevada due to statewide restrictions on painting. MDC Roundhouse was a producer of both RTR (Ready-to-Run) and kit versions of N Scale rolling stock as well as RTR locomotives. They entered the N scale market in 1979 with a Thrall Hi-Side Gondola and a Hi-Cube Single Door Box Car. MDC Roundhouse was purchased by Horizon Hobbies in June of 2004, when its owner since 1938 C. H. Menteer retired, and merged into their Athearn line.
Unlike many of their contemporaries which contracted with European firms to produce their products, MDC made their own toolings. They made several popular body styles and produced them for road names that many other vendors (even Micro-Trains) wouldn't touch. This made them popular with modelers. Also, their un-assembled "kits" permitted a lower price point so they were popular with "runners" as well as "modelers".
Of particular interest was the attention given to modern 50 foot steel boxcars. They made some attempt to accurately mold the differences into distinct models to represent each of the major prototype manufacturers products. They have distinct toolings not only for the different products from FMC, BFF and PS, but also multiple models for each of these manufacturers including "standard" vs "Youngstown" doors and "waffle" vs. "rib" sides. In total they produced 13 different versions of the 50 foot steel boxcar.
Item created by:
gdm
on 2016-12-13 15:08:01. Last edited by
Mopjunkie
on 2020-05-18 12:26:40
If you see errors or missing data in this entry, please feel free to
log in
and edit it. Anyone with a Gmail account can log in instantly.