Class History
: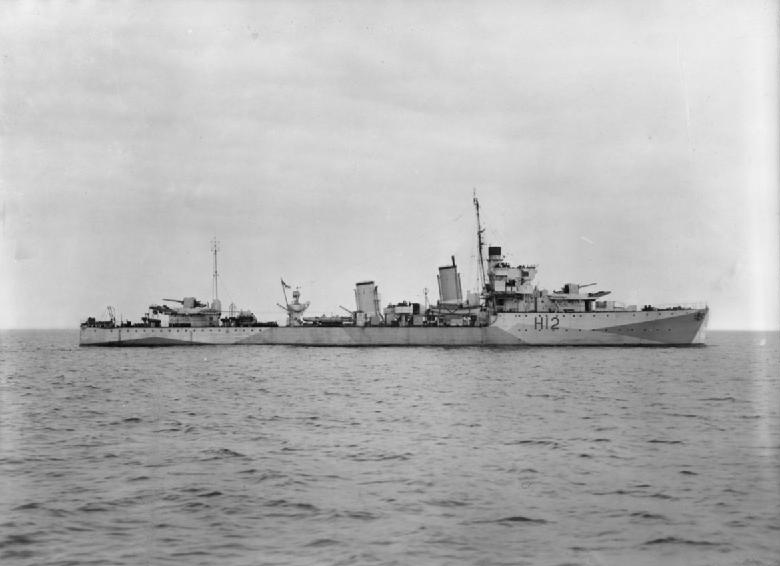 The A- and B-class destroyers were a group of 18 destroyers built for the Royal Navy during the late 1920s, with two additional ships built for the Royal Canadian Navy. The British ships were divided into two flotillas of eight destroyers, each with a flotilla leader.
The A-class design was derived from the 1926 prototypes Amazon and Ambuscade for the 1927?28 Naval Construction Programme. The initial staff requirements were unrealistic and would have resulted in a much larger, unaffordable ship; they were scaled back, both to reduce the size of the ship and to save money. Nonetheless, the design had an improved gun armament, heavier torpedo armament, and greater range, at the cost of 2 knots (3.7 km/h; 2.3 mph) of speed, in comparison with the prototypes. The As were fitted with the Two-Speed Destroyer Sweep (TSDS) minesweeping gear and only had a residual anti-submarine ability while the Bs were equipped with Type 119 Asdic (sonar) and had a full complement of depth charges, but could not use the TSDS. This was the beginning of the Admiralty's policy of alternating TSDS and anti-submarine capabilities between destroyer flotillas. The ships displaced 1,350?1,360 long tons (1,370?1,380 t) at standard load and 1,778?1,790 long tons (1,807?1,819 t) at deep load. They had an overall length of 323 feet (98.5 m), a beam of 32 feet 3 inches (9.8 m) and a draught of 12 feet 3 inches (3.7 m). The A class had a metacentric height of 1.76 feet (0.54 m) at deep load. The ships' complement was 138 officers and ratings as built, but increased in size up to 162 during the war.
The destroyers were powered by two Parsons geared steam turbines, each driving one propeller shaft, using steam provided by three water-tube boilers equipped with superheaters. Five of the As and all of the Bs had Admiralty three-drum boilers that operated at a pressure of 300 pounds per square inch (2,068 kPa; 21 kgf/cm2) and a temperature of 600 ?F (316 ?C) while Ardent and Anthony were fitted with Yarrow boilers of 275 psi (1,896 kPa; 19 kgf/cm2) pressure at the same temperature. Acheron was given experimental Thornycroft boilers that had a working pressure of 500 psi (3,447 kPa; 35 kgf/cm2) and a temperature of 750 ?F (399 ?C) to examine the weight and economy savings. Her specific fuel consumption was reduced from 0.8 lb (0.36 kg)/hp/hour in her sisters to 0.6 lb (0.27 kg)/hp/hour, although she was plagued by mechanical problems for her whole life. In the event the trials were inconclusive, and the Admiralty continued to use the lower-temperature and pressure Admiralty three-drum boiler until the Battle class of 1942, nearly ten years after other major navies began to use higher-pressure and temperature boilers.[ The turbines developed a total of 34,000 shaft horsepower (25,000 kW) for a designed speed of 35 knots (65 km/h; 40 mph) and the ship exceeded that during their sea trials. The destroyers carried a maximum of 388?390 long tons (394?396 t) of fuel oil that gave them a range of 4,800 nautical miles (8,900 km; 5,500 mi) at 15 knots (28 km/h; 17 mph).
All of the ships had the same main armament, four quick-firing (QF) 4.7-inch (120 mm) Mark IX guns in single mounts with enlarged gun shields, designated 'A', 'B', 'X', and 'Y' from front to rear. Although the A class were intended to be equipped with gun mounts that could elevate up to 40?, and 'B' gun on a high-angle mount capable of 60?, all four guns ultimately had a maximum elevation of 30?. They fired a 50-pound (23 kg) shell at a muzzle velocity of 2,650 ft/s (810 m/s) to a range of 16,970 yards (15,520 m). Each gun was provided with 190 rounds. For anti-aircraft (AA) defence, the A- and B-class ships carried two 40-millimetre (1.6 in) QF two-pounder Mark II AA guns mounted on platforms between the funnels, each with 500 rounds. They were fitted with two quadruple mounts for 21-inch (533 mm) torpedo tubes. The A-class ships were initially going to be fitted with two throwers and four chutes for eight depth charges, but they interfered with the TSDS equipment so the throwers, one chute and two depth charges were removed. The Bs were equipped with two throwers and one rack for twenty depth charges. While not initially fitted with ASDIC, space was reserved for it, and at least some of the As received it beginning in the late 1930s.
History
: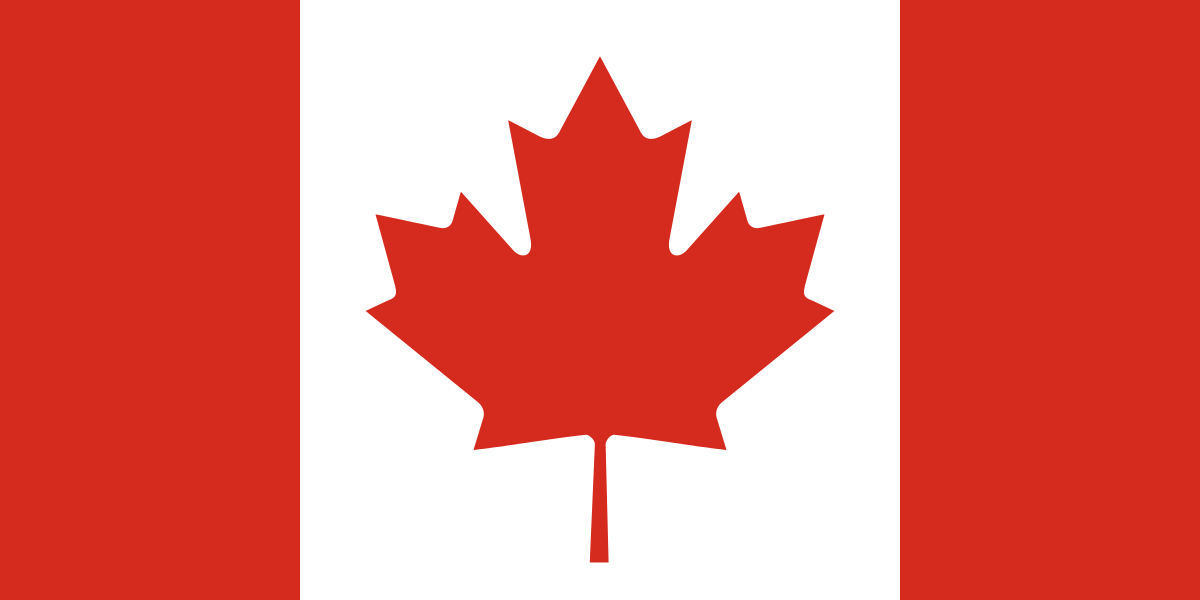 Canada is a North American country stretching from the U.S. in the south to the Arctic Circle in the north. Major cities include massive Toronto, west coast film centre Vancouver, French-speaking Montréal and Québec City, and capital city Ottawa. Canada's vast swaths of wilderness include lake-filled Banff National Park in the Rocky Mountains. It's also home to Niagara Falls, a famous group of massive waterfalls.
Item created by:
Lethe
on 2015-05-31 17:46:30. Last edited by
gdm
on 2019-12-11 09:43:41
If you see errors or missing data in this entry, please feel free to
log in
and edit it. Anyone with a Gmail account can log in instantly.