Aircraft History
: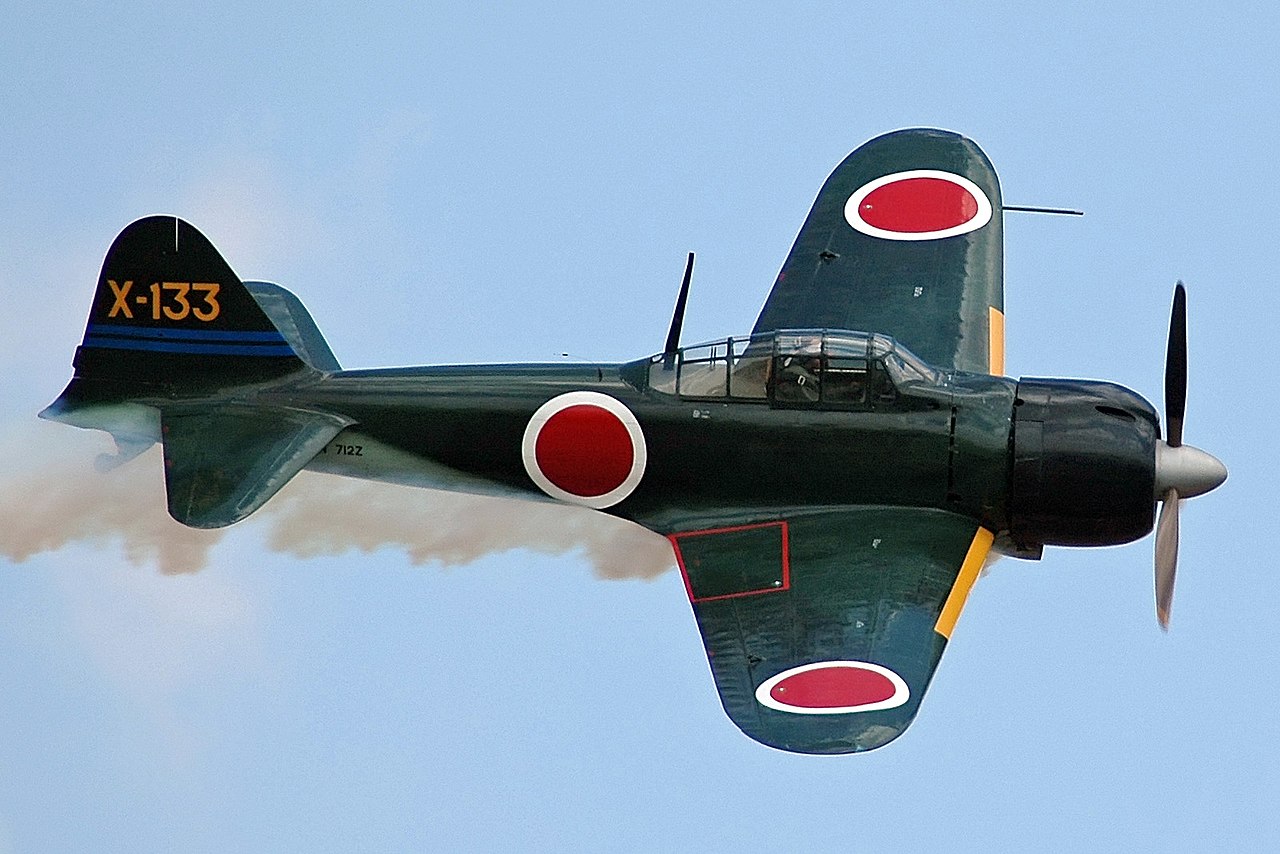 The Mitsubishi A6M "Zero" is a long-range fighter aircraft formerly manufactured by Mitsubishi Aircraft Company, a part of Mitsubishi Heavy Industries, and operated by the Imperial Japanese Navy from 1940 to 1945. The A6M was designated as the Mitsubishi Navy Type 0 carrier fighter (零式艦上戦闘機 rei-shiki-kanjō-sentōki), or the Mitsubishi A6M Rei-sen. The A6M was usually referred to by its pilots as the Reisen (零戦, zero fighter), "0" being the last digit of the imperial year 2600 (1940) when it entered service with the Imperial Navy. The official Allied reporting name was "Zeke", although the use of the name "Zero" (from Type 0) was used colloquially by the Allies as well. The Zero is considered to have been the most capable carrier-based fighter in the world when it was introduced early in World War II, combining excellent maneuverability and very long range. The Imperial Japanese Navy Air Service (IJNAS) also frequently used it as a land-based fighter.
In early combat operations, the Zero gained a legendary reputation as a dogfighter, achieving an outstanding kill ratio of 12 to 1, but by mid-1942 a combination of new tactics and the introduction of better equipment enabled Allied pilots to engage the Zero on generally equal terms. By 1943, due to inherent design weaknesses, such as a lack of hydraulic flaps and rudder rendering it extremely unmaneuverable at high speeds, and an inability to equip it with a more powerful aircraft engine, the Zero gradually became less effective against newer Allied fighters. By 1944, with opposing Allied fighters approaching its levels of maneuverability and consistently exceeding its firepower, armor, and speed, the A6M had largely become outdated as a fighter aircraft. However, as design delays and production difficulties hampered the introduction of newer Japanese aircraft models, the Zero continued to serve in a front line role until the end of the war in the Pacific. During the final phases, it was also adapted for use in kamikaze operations. Japan produced more Zeros than any other model of combat aircraft during the war.
Manufacturer
:

Mitsubishi Heavy Industries, Ltd. (三菱重工業株式会社 Mitsubishi Jūkōgyō Kabushiki-kaisha, informally MHI) is a Japanese multinational engineering, electrical equipment and electronics company headquartered in Tokyo, Japan. MHI is one of the core companies of the Mitsubishi Group.
MHI's products include aerospace components, air conditioners, aircraft, automotive components, forklift trucks, hydraulic equipment, machine tools, missiles, power generation equipment, printing machines, ships and space launch vehicles. Through its defense-related activities it is the world's 23rd-largest defense contractor measured by 2011 defense revenues and the largest based in Japan.
Mitsubishi Heavy Industries is related to Mitsubishi UFJ, the bank, but the two are separate operating entities.
History
: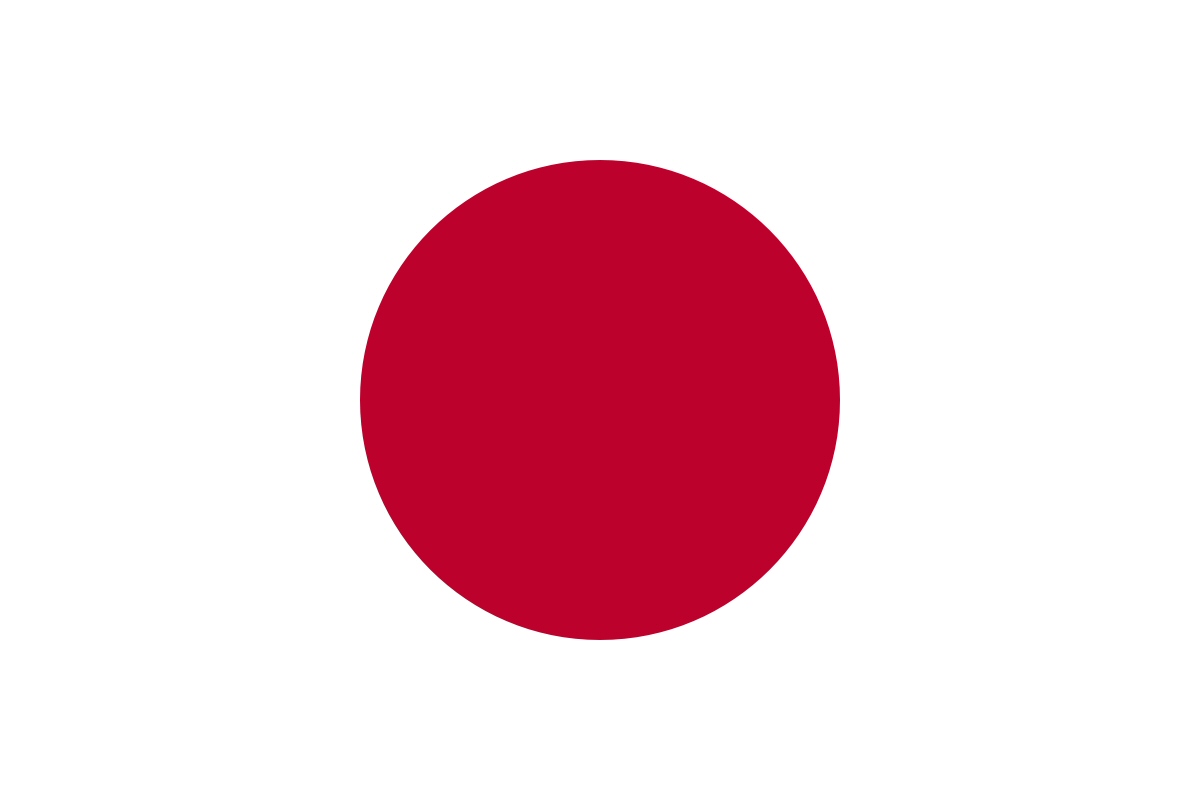 Japan is an island nation in the Pacific Ocean with dense cities, imperial palaces, mountainous national parks and thousands of shrines and temples. Shinkansen bullet trains connect the main islands of Kyushu (with Okinawa's subtropical beaches), Honshu (home to Tokyo and Hiroshima's atomic-bomb memorial) and Hokkaido (famous for skiing). Tokyo, the capital, is known for skyscrapers, shopping and pop culture.
Although legend has it that Japan was founded in 660BC, archaeologists agree that settlement in the Japanese archpelago dates back as far as 100,000 years. The Jomon Period (8000-c.300BC) is the earliest that has been studied. It is named after the 'jomon' or cord-marked pattern style of pottery of the period.
Item created by:
Lethe
on 2015-05-31 17:46:30. Last edited by
gdm
on 2019-06-01 14:48:52
If you see errors or missing data in this entry, please feel free to
log in
and edit it. Anyone with a Gmail account can log in instantly.