Specific Item Information: FEATURES: • Golden-white LEDs • Painted safety rails • Directional lighting • Blackened metal wheels • Scale Speed™ motor • Factory-installed AccuMate® magnetic knuckle couplers • Separately-applied coupler cut levers • DCC Equipped models feature NCE Decoders Additional Features : • Non-Dynamic, Dynamic, and Extended Range Dynamic Brakes used where appropriate • Pilot: Standard or with Snow Plow • Low short hood and High short hood versions availalble
Model Information: The same mechanism is used for the GP38, GP38-2, GP40 and GP40-2. Production of the GP38-2 was started in China in 1996. It was later revised with a DCC-Ready chassis in 2003.

Both of the Chinese mechanisms run fine but the first releases (1996) do not support drop in decoders. Both versions use a dual-flywheel, split frame chassis with a 5-Pole skew-wound motor.

The current model features: Golden-white LEDs; Separately-applied roof detail; Painted safety rails; Directional lighting; Blackened metal wheels; Scale Speed motor; Separately-applied coupler cut levers; Non-Dynamic, Dynamic, and Extended Range Dynamic Brakes used where appropriate; Pilot: Standard or with Snow Plow; Low short hood and High short hood versions available.
DCC Information
: Early Chinese versions are DCC-friendly requiring a complicated split-board DCC install.
Later versions are DCC-Ready accepting the following plug-in decoders (non-sound):
-
Digitrax DN163A0
: 1 Amp N Scale Mobile Decoder for Atlas N-Scale GP40-2, U25B, SD35, Trainmaster, B23-7 and others,
-
TCS AMD4
: 4 function BEMF decoder for Atlas N Scale engines,
-
NCE N12A0
: Plug and play decoder for N-Scale Atlas GP40-2, U25B, U23B, B23-7, 30-7, 36-7, GP38, SD25, TRAINMASTER, etc.
Unfortunately, the only way to tell which kind you have is to remove the shell and check the chassis. If it has two small lightboards, you have an old one in your hand. A single long lightboard indicates a DCC-Ready chassis.
Prototype History
: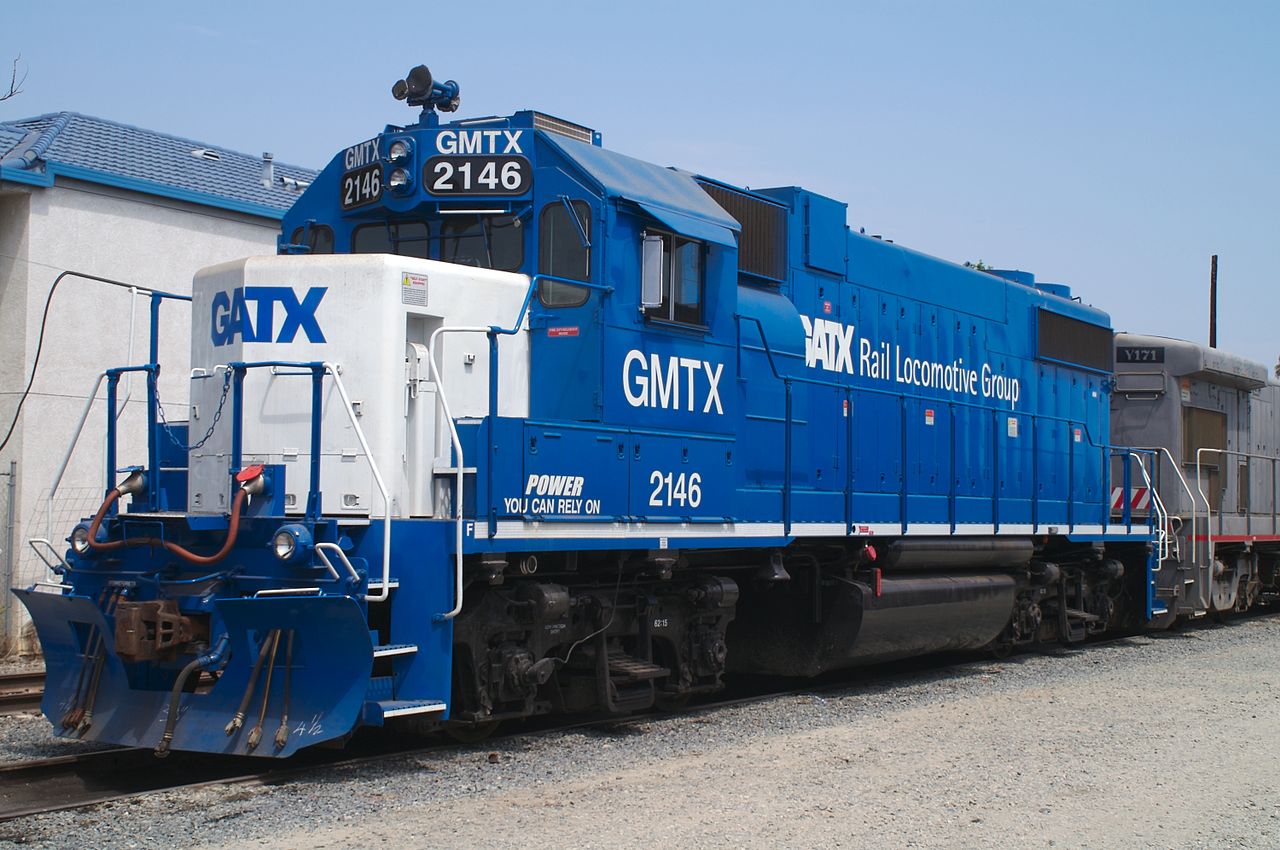 The EMD GP38-2 is a four-axle diesel-electric locomotive of the road switcher type built by General Motors, Electro-Motive Division. Part of the EMD Dash 2 line, the GP38-2 was an upgraded version of the earlier GP38. Power is provided by an EMD 645E 16-cylinder engine, which generates 2000 horsepower (1.5 MW). Most built still remain in service in the modern era due to ease of maintenance and exceptional reliability.
The GP38-2 differs externally from the earlier GP38 only in minor details. Its most distinctive identifying feature is the cooling water level sight glass on the right side of the long hood. The battery box covers of the Dash 2s are bolted down instead of hinged. It can be distinguished from the contemporary GP39-2 and GP40-2 in that its Roots blown engine had two exhaust stacks, one on each side of the dynamic brake fan, if equipped, while the turbocharged GP39-2 and GP40-2 has a single stack. The GP39-2 has two radiator fans on the rear of the long hood like the GP38-2, while the GP40-2 has three. It was also available with either a high-short-hood, common on Norfolk Southern units, or a low-short-hood, which is found on most other railroads.
From Wikipedia
Road Name History
: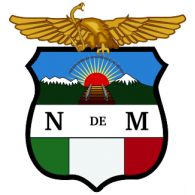 Ferrocarriles Nacionales de México, (better known as N de M) was Mexico's state owned railroad company from 1938 to 1998, and prior to 1938 (dating from the regime of Porfirio Diaz) a major railroad controlled by the government that linked Mexico City to the major cities of Nuevo Laredo and Ciudad Juarez on the U.S. border. The first trains to Nuevo Laredo from Mexico City began operating in 1903.
N de M absorbed the Mexican Central Railroad (Ferrocarril Central Mexicano, first section from Mexico City to Leon, Guanajuato, opened in 1882) in 1909, thus acquiring a second border gateway at Ciudad Juarez (adjacent to El Paso, Texas). The N de M was nationalized by President Lazaro Cardenas del Rio in 1938, and privatized 60 years later by President Ernesto Zedillo. N de M operated most railway trackage through the central and northeastern regions of the republic.
In 1995, the Mexican government announced that the FNM would be privatized and divided into four main systems. As part of the restructuring for privatization, FNM suspended passenger rail service in 1997, and the new arrangements applied from 1998. The companies were Kansas City Southern de Mexico, Ferromex, Ferrosur, and (owned jointly by the three companies) Ferrocarril y Terminal del Valle de Mexico or Ferrovalle which operates railroads and terminals in and around Mexico City.
As of 2006, the remaining parts of NdeM are in the process of liquidation.
Brand/Importer Information
: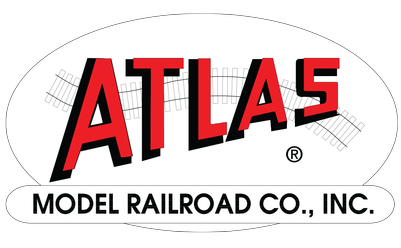 In 1924 Stephan Schaffan, Sr. founded the Atlas Tool Company in Newark, New Jersey. In 1933 his son, Stephan Schaffan, Jr., came to work for his father at the age of sixteen. Steve Jr. built model airplanes as a hobby and frequented a local hobby shop. Being an enterprising young man, he would often ask the owner if there was anything he could do to earn some extra spending money. Tired of listening to his requests, the hobby-store owner threw some model railroad track parts his way and said, "Here, see if you can improve on this".
In those days, railroad modelers had to assemble and build everything from scratch. Steve Jr. created a "switch kit" which sold so well, that the entire family worked on them in the basement at night, while doing business as usual in the machine shop during the day.
Subsequently, Steve Jr. engineered the stapling of rail to fiber track, along with inventing the first practical rail joiner and pre-assembled turnouts and flexible track. All of these products, and more, helped to popularize model railroading and assisted in the creation of a mass-market hobby. The budding entrepreneur quickly outgrew the limitations of a basement and small garage operation. Realizing they could actually make a living selling track and related products, Steve and his father had the first factory built in Hillside, New Jersey at 413 Florence Avenue in 1947. On September 30, 1949, the Atlas Tool Company was officially incorporated as a New Jersey company.
In 1985, Steve was honored posthumously for his inventions by the Model Railroad Industry Association and was inducted into the Model Railroad Industry Hall of Fame in Baltimore, Maryland. In addition, Steve was nominated and entered into the National Model Railroad Association Pioneers of Model Railroading in 1995.
In the early 1990s, the Atlas Tool Company changed its name to
Atlas Model Railroad Company, Inc.
Item created by:
CNW400
on 2020-02-08 15:31:05. Last edited by
CNW400
on 2020-08-25 11:05:40
If you see errors or missing data in this entry, please feel free to
log in
and edit it. Anyone with a Gmail account can log in instantly.