Class
: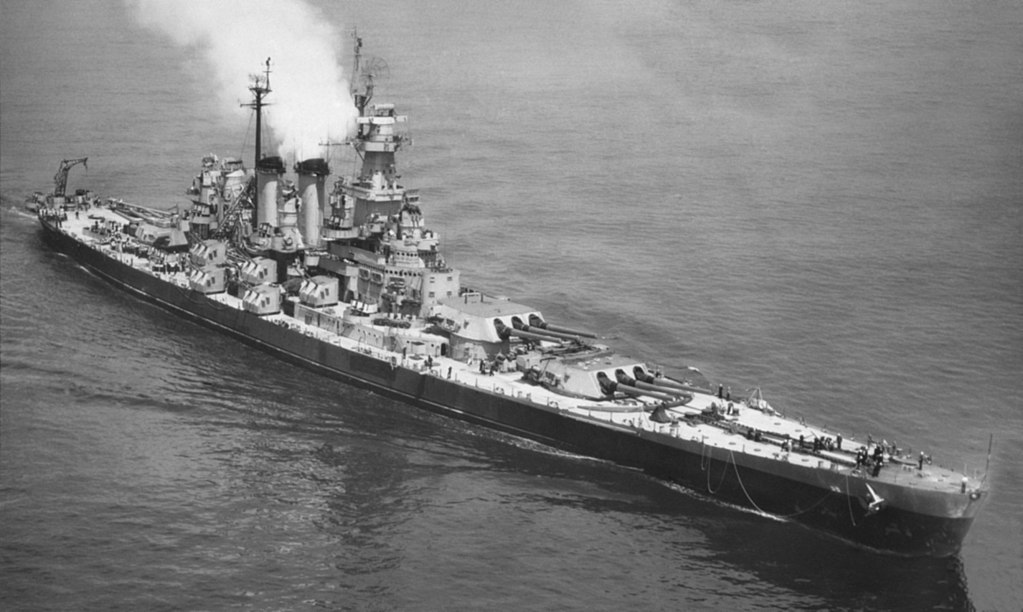 The North Carolina class was a class of two fast battleships, North Carolina and Washington, built for the United States Navy in the late 1930s and early 1940s. The navy was originally uncertain whether the ships should be fast enough to counter the Japanese Kongō class, which was believed by the United States to be capable of 26 knots (30 mph; 48 km/h), or should sacrifice speed for additional firepower and armor. The Second London Naval Treaty's requirement that all capital ships have a standard displacement of under 35,000 long tons (35,560 metric tons) prevented the desired objectives from being fully realized within its limits, and the navy considered over fifty designs before one was chosen.
Towards the end of this lengthy design period the General Board of the United States Navy declared its preference for a battleship with a speed of 30 knots (35 mph; 56 km/h), faster than any in US service or under construction, with a main battery of nine 14-inch (356 mm)/50 caliber Mark B guns. The board believed that such ships could fulfill a multitude of roles, as they would have enough protection to be put into a battle line while also having enough speed to escort aircraft carriers or engage in commerce raiding. However, the acting Secretary of the Navy authorized a modified version of a different design, which in its original form had been rejected by the General Board. This called for a 27-knot (31 mph; 50 km/h) ship with twelve 14-inch rifles in quadruple turrets and protection against guns of the same caliber. In a major departure from traditional American design practices, this design accepted lower speed and protection in exchange for maximum firepower. After construction had begun, the United States became concerned over Japan's refusal to commit to the caliber limit of the Second London Naval Treaty, so they invoked the "escalator clause" of that pact and increased the class' main armament to nine 16-inch (406 mm)/45 Mark 6 caliber guns from the original twelve 14-inch guns.
Both North Carolina and Washington saw extensive service during the Second World War in a variety of roles, primarily in the Pacific theater where they escorted fast carrier task forces and conducted shore bombardments. North Carolina shot down between seven and fourteen Japanese aircraft in the Battle of the Eastern Solomons, and later sustained a torpedo hit from a Japanese submarine. During the naval battle of Guadalcanal, which was a chaotic night engagement, Washington's radar-directed main batteries fatally damaged the Japanese battleship Kirishima and caused her to sink next day. In February 1943, Washington crushed her bow in a collision with battleship Indiana. Following repairs, Washington rejoined her sister for the Battle of the Philippine Sea. After the end of the war, both ships took part in Operation Magic Carpet, the withdrawal of American military personnel from overseas deployments. The vessels were laid up in the reserve fleet until the early 1960s, when North Carolina was sold to her home state as a museum ship, and Washington was broken up for scrap.
History
: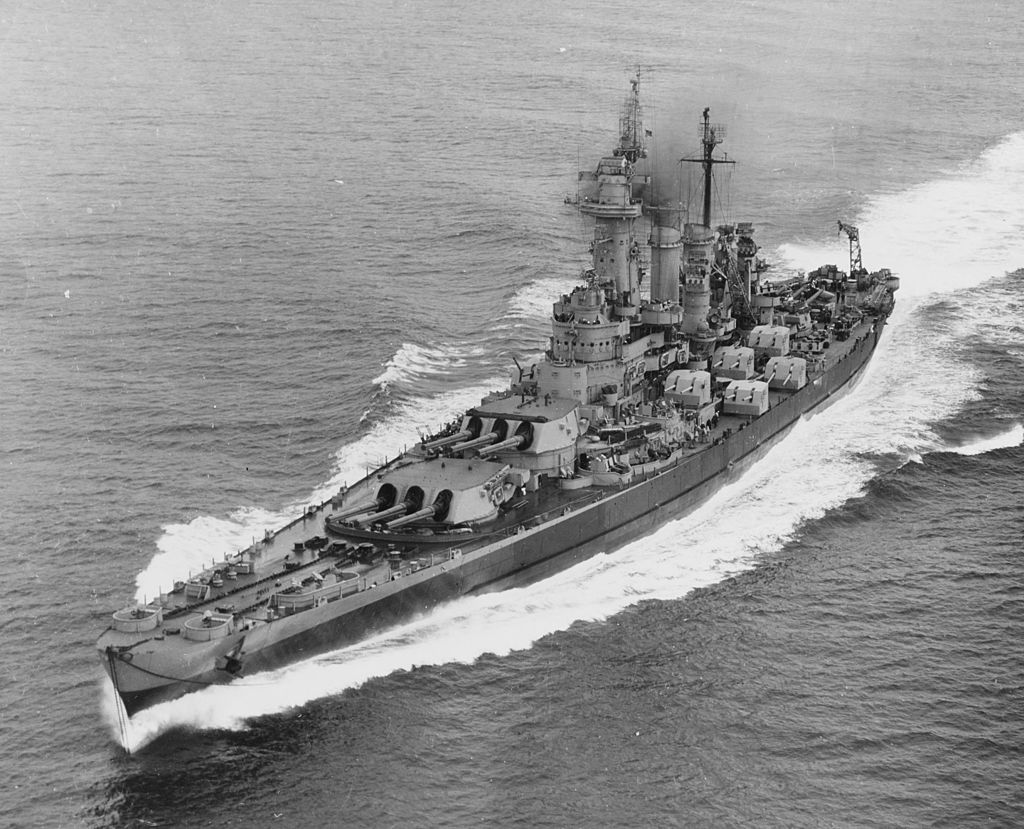 USS Washington (BB-56) was the second and final member of the North Carolina class of fast battleships, the first vessel of the type built for the United States Navy. Built under the Washington Treaty system, North Carolina's design was limited in displacement and armament, though the United States used a clause in the Second London Naval Treaty to increase the main battery from the original armament of nine 14-inch (360 mm) guns to nine 16 in (410 mm) guns. The ship was laid down in 1938 and completed in May 1941, while the United States was still neutral during World War II. Her initial career was spent training along the East Coast of the United States until after Japan attacked Pearl Harbor on 7 December 1941, bringing the United States into the war.
Info
: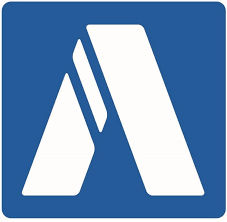 Aoshima Bunka Kyozai Co., Ltd. (株式会社 青島文化教材社 Kabushiki Gaisha Aoshima Bunka Kyōzaisha), commonly truncated to Aoshima, is a Japanese model manufacturer based in Shizuoka Prefecture. It produces plastic model kits of a variety of vehicles, including model car, model aircraft, model ship and model Sci-fi mecha under Aoshima brand, along with finished toys under Skynet brand, diecast models under Miracle House brand, diecast cars under DISM brand and female statue figures under FunnyKnights brand.
Item created by:
gdm
on 2019-07-31 13:04:32
If you see errors or missing data in this entry, please feel free to
log in
and edit it. Anyone with a Gmail account can log in instantly.