Model Information: Atlas introduced the SD60 in 1998. The SD50 and SD60M followed in 1999. In 2002 they revised the SD60M and SD50. In 2005, Atlas revised the SD60. All three models (SD60, SD60M and SD50) share the same mechanism and differ only in shell detailing. These models also come with uninstalled detail parts such as snow-plow and winterization hatches. These details must be installed by the owner.

The revised versions all carry typical post-2000 mechanisms. Therefore, we see features such as dial flywheels, all-wheel pickup and drive, blackened metal wheels, bi-directional lighting, a split-frame DCC-Ready chassis and easily-swappable body-mount couplers. The revised version feature Atlas' slow-speed motor, golden white LEDs and nicely painted two-tone handrails. Yes, they run very nicely.
DCC Information
: The revised version of this model is DCC ready. It is available either in DC or DCC-equipped, with
Lenz LE062XF
for earlier runs, and with
NCE N12A1
for more recent ones.
Models accept the following after market plug-in decoders:
-
Digitrax DN163A1
: 1 Amp N Scale Mobile Decoder for Atlas N-Scale SD60, SD60M, SD50 and others.
-
TCS ALD4
: Four Function decoder, for Atlas Long length Drop-in.
-
NCE N12A1
: Plug and play decoder for N-Scale Atlas SD50, SD60M, SD60.
Prototype History
: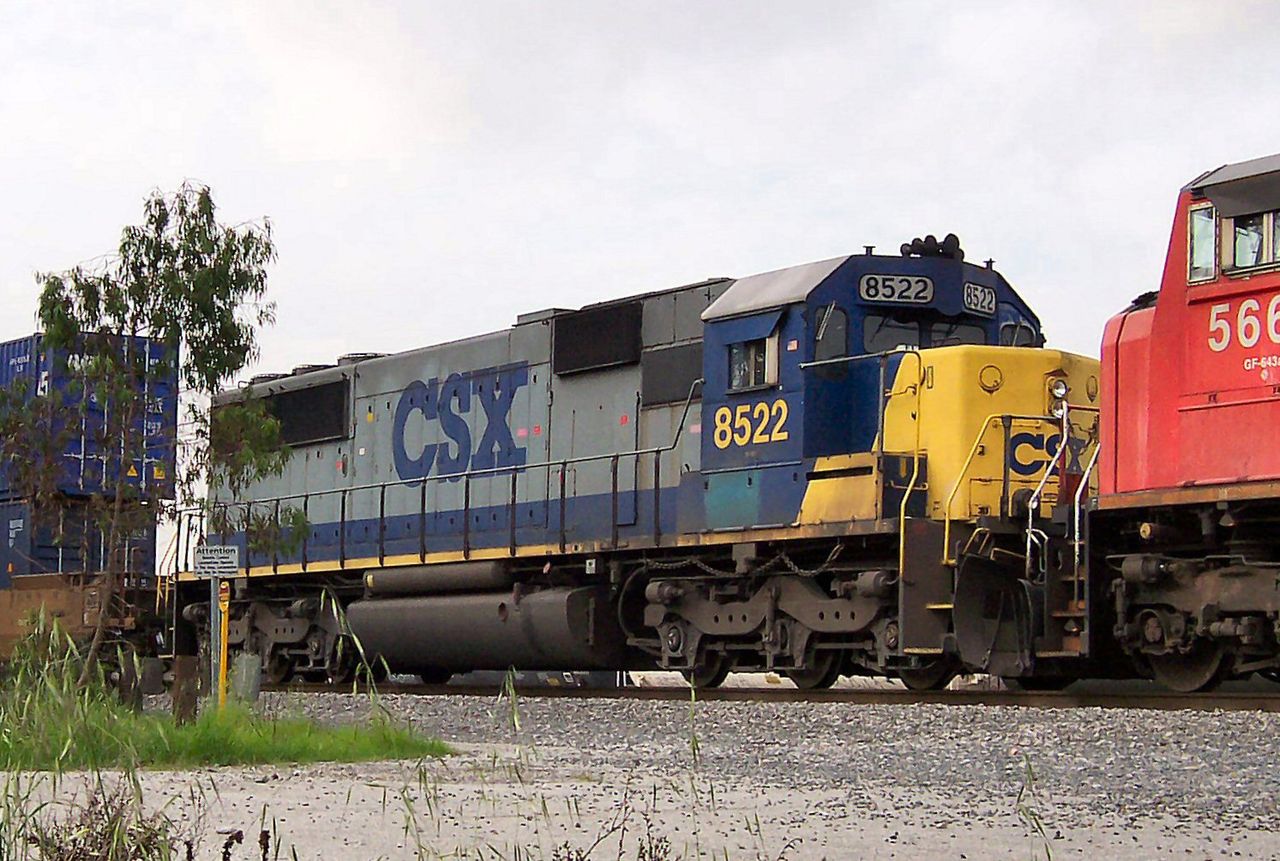 The SD50 was produced in response to increasingly tough competition from GE Transportation Systems, whose Dash 7 line was proving quite successful with railroads. While EMD's SD40-2 was a reliable and trusted product, GE's line included locomotives up to 3,600 hp (2,685 kW) with more modern technology, as well as very competitive finance and maintenance deals. EMD responded throughout the SD50 program by offering discounts on large orders.
GM-EMD had previously produced 3,600 hp (2,685 kW) locomotives, the SD45 and later SD45-2, but these used huge, 20-cylinder engines with high fuel consumption, and had reliability problems when first introduced. Demand for the 45 series dropped sharply after the 1970s fuel crisis. The SD50 used an updated version of the V16 645 used in the SD40-2, uprated to 3,500 hp (2,600 kW)- and later 3,600 hp (2,685 kW) - at 950 rpm from 3,000 hp (2,240 kW) at 900 rpm. This proved to be a step too far; the 50 series models were plagued by engine and electrical system problems which harmed both sales and the reputation of EMD.
From Wikipedia
Read more on
American-Rails.com
Road Name History
: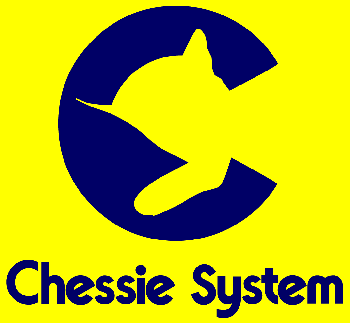 Chessie System, Inc. was a holding company that owned the Chesapeake & Ohio Railway (C&O), the Baltimore & Ohio Railroad (B&O), the Western Maryland Railway (WM), and several smaller carriers. It was incorporated in Virginia on February 26, 1973, and it acquired the C&O (which controlled the other companies) on June 15. C&O had been popularly known as "Chessie System" since the 1930s.
The three railroads had been closely related since the 1960s. C&O had acquired controlling interest in B&O in 1962, and the two had jointly controlled WM since 1967.
On November 1, 1980, Chessie System merged with Seaboard Coast Line Industries to form CSX Corporation. However, the Chessie image continued to be applied to new and re-painted equipment until mid-1986, when CSX introduced its own paint scheme. The B&O and C&O were not legally merged out of existence until 1987, when the company's official successor, CSX Transportation was founded.
Headquartered in Cleveland, Ohio, the Chessie System was the creation of Cyrus S. Eaton and his prot?g? Hays T. Watkins, Jr., then president and chief executive officer of C&O. A chief source of revenue for the Chessie System was coal mined in West Virginia. Another was the transport of auto parts and finished motor vehicles.
The signature symbol of the Chessie System was its "Ches-C", a large emblem incorporating the outline of the C&O's famous "Chessie" the kitten logo. The Ches-C was emblazoned on the front of all Chessie System locomotives, and also served as the "C" in "Chessie System" on the locomotive's flanks, and on other rolling stock. The Chessie System itself did not own any locomotives or other rolling stock; rather, equipment would be placed on the roster of one of the three component railroads. While all three companies shared a common paint scheme of yellow, vermillion, and blue, actual ownership of the equipment was denoted by the reporting marks C&O, B&O, or WM.
From Wikipedia
Brand/Importer Information
: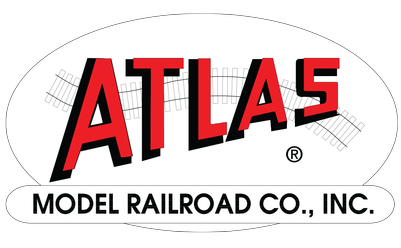 In 1924 Stephan Schaffan, Sr. founded the Atlas Tool Company in Newark, New Jersey. In 1933 his son, Stephan Schaffan, Jr., came to work for his father at the age of sixteen. Steve Jr. built model airplanes as a hobby and frequented a local hobby shop. Being an enterprising young man, he would often ask the owner if there was anything he could do to earn some extra spending money. Tired of listening to his requests, the hobby-store owner threw some model railroad track parts his way and said, "Here, see if you can improve on this".
In those days, railroad modelers had to assemble and build everything from scratch. Steve Jr. created a "switch kit" which sold so well, that the entire family worked on them in the basement at night, while doing business as usual in the machine shop during the day.
Subsequently, Steve Jr. engineered the stapling of rail to fiber track, along with inventing the first practical rail joiner and pre-assembled turnouts and flexible track. All of these products, and more, helped to popularize model railroading and assisted in the creation of a mass-market hobby. The budding entrepreneur quickly outgrew the limitations of a basement and small garage operation. Realizing they could actually make a living selling track and related products, Steve and his father had the first factory built in Hillside, New Jersey at 413 Florence Avenue in 1947. On September 30, 1949, the Atlas Tool Company was officially incorporated as a New Jersey company.
In 1985, Steve was honored posthumously for his inventions by the Model Railroad Industry Association and was inducted into the Model Railroad Industry Hall of Fame in Baltimore, Maryland. In addition, Steve was nominated and entered into the National Model Railroad Association Pioneers of Model Railroading in 1995.
In the early 1990s, the Atlas Tool Company changed its name to
Atlas Model Railroad Company, Inc.
Item created by:
Powderman
on 2018-02-03 15:56:16. Last edited by
Lethe
on 2020-05-07 00:00:00
If you see errors or missing data in this entry, please feel free to
log in
and edit it. Anyone with a Gmail account can log in instantly.