Specific Item Information: Underside of tender reads Rowa. This model as sold by Arnold Rapido includes a smoke generator. This model was also by MRC (Item 6905), Con-Cor (Item 3201D) and Rowa (Item 6004), but perhaps not with the smoke generator.
Model Information: This model as sold by Arnold Rapido includes a smoke generator. This model was also by MRC, Con-Cor and Rowa directly, but perhaps not with the smoke generator. Tender pickup. A smooth running model, but the motor was overtaxed and pulling power was modest.
DCC Information: This engine is not DCC-Compatible.
Prototype History
:

The USRA 2-8-8-2 was a USRA standard class of steam locomotive designed under the control of the United States Railroad Administration, the nationalized railroad system in the United States during World War I. These locomotives were of 2-8-8-2 wheel arrangement in the Whyte notation, or (1'D)'D1' in UIC classification. A total of 106 locomotives were built to this plan for the USRA; postwar, it became a de facto standard design.
While the 2-8-8-2 had been built in the United States since 1909, most development work had gone into making subsequent locomotives larger and heavier. The Norfolk and Western Railway however, had taken development in a different direction. By using smaller cylinders and higher boiler pressure, the result was a locomotive capable of powerful performance, and a turn of speed higher than the 20 mph (32 km/h) maximum of the 'traditional' designs. The USRA 2-8-8-2 drew heavily on the Norfolk and Western Railway's Y-2 class locomotive design, as their delegate to the 2-8-8-2 design committee had brought a full set of blueprints.
From Wikipedia
Road Name History
: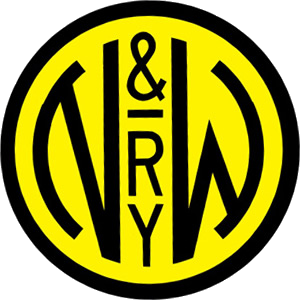 The Norfolk and Western Railway (reporting mark NW), was a US class I railroad, formed by more than 200 railroad mergers between 1838 and 1982. It was headquartered in Roanoke, Virginia, for most of its 150-year existence. Its motto was "Precision Transportation"; it had a variety of nicknames, including "King Coal" and "British Railway of America" even though the N&W had mostly articulated steam on its roster. During the Civil War, the N&W was the biggest railroad in the south and moved most of the products with their steam locomotives to help the South the best way they could.
NW was famous for manufacturing its own steam locomotives, which were produced at the Roanoke Shops, as well as its own hopper cars. Around 1960, NW became the last major American railroad to convert from steam locomotives to diesel motive power but didn't retire its last remaining Y class locomotives until 1964 and 1965. By 1965, steam on class I railroads was gone but steam wasn't gone on class II railroads until 1974 and class III and mining railroads retired their steam locomotives from their active roster until 1983. By 1983, steam in America on class I, II, III, and mining railroads had finally closed the chapter on America's 150 years of steam from 1830 - 1983.
In December 1959, NW merged with the Virginian Railway (reporting mark VGN), a longtime rival in the Pocahontas coal region. By 1970, other mergers with the Nickel Plate Road and Wabash formed a system that operated 7,595 miles (12,223 km) of road on 14,881 miles (23,949 km) of track from North Carolina to New York and from Virginia to Iowa.
In 1980, NW teamed up with the Southern Railway, another profitable carrier and created the Norfolk Southern Corporation holding company by merging its business operations with the business operations of the Southern Railway. The NW and the Southern Railway continued as separate railroads now under one holding company.
On December 31, 1990, the Southern Railway was renamed "Norfolk Southern Railway" to reflect the Norfolk Southern Corporation and on the same day, the renamed Norfolk Southern Railway gained full control of the Norfolk and Western Railway with the Norfolk and Western being transferred from the holding company to the renamed Norfolk Southern Railway, this began the final years of Norfolk and Western which was absorbed into the renamed Norfolk Southern Railway seven years later in 1997 (1990 to 1997 the Norfolk and Western continued operating by using paper operations).
In 1997 during the Conrail battle with CSX, Norfolk Southern Corporation's principal railroad, the renamed Norfolk Southern Railway, absorbed the Norfolk and Western Railway into their rail system, ending the existence of the Norfolk and Western Railway and having the renamed Norfolk Southern Railway becoming the only railroad in the entire Norfolk Southern system after that.
Brand/Importer Information
: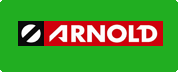 Founded in 1906 by Karl Arnold in Nuernberg, K. Arnold & Co. began its life producing tin toys and related items. They produced an extensive line of model ships, doll house items and other toys. In 1935, K. Arnold & Co. hired Max Ernst as their managing director. Ernst, not to be confused with the German realist artist of the same name, was a significant factor in the future of Arnold.
There are several distinct phases of Arnold's model train production. In the period of 1960 - 1962, Arnold marketed the Arnold Rapido 200 product line; this line was very crude yet it also was a sensation because of its much smaller size than TT.
The next phase was from 1963-1967, when the rapido product line begins to swing toward scale representations of the trains. It is during this period that the "Rapido Coupler" comes into production, beginning its widespread use by all model train manufacturers in N-Scale. It was in 1964 that the term "N-Scale" came into use. Between 1968 and 1970, rapido line of trains reached maturity, notably with its turntable and roundhouse. Arnold entered into a business relationship with the U.S. company Revell around 1968, beginning the marketing of Revell Rapido model trains. This relationship was marked by the beginning of production of more accurate North American prototype models by Arnold. This relationship continued for several years, ending in the late 1960s or early 1970s. Arnold continued their expanded production, with new models until the early 1990s.
On Max Ernst's 1976 retirement, Arnold employed perhaps 200 to 250 people, using three facilities in the Nurnberg area. The Company continued under family control until 1995, when Arnold went into bankruptcy and was sold to Rivarossi of Italy. Rivarossi, in turn, also went bankrupt, leading to the sale of all assets to Hornby of the United Kingdom. Production is carried out in China.
Manufacturer Information
:

Röwa was founded in 1961 by Willy Ade and Horst Röchling, the company name being an acronym of their combined names. For several years, much of Röwa's energies were directed toward developing products for other model train manufacturers, notably Trix of Germany and, on occasion, Roco of Austria.
Production of model trains under the Röwa name began in the late 1960's, ca. 1968. Much of the company's products were in H0-Scale, but there was some interesting production in N-Scale.
The Röwa American-prototype N-Scale items were marketed in the United States by Model Rectifier Corporation (MRC) for a period of a few years. Both the locomotives and passenger cars were subsequently marketed by other companies in successive years. For example, Brawa and Con-Cor marketed the N&W Y-6b Mallet-type, and the Berkshire may have also been marketed in the same way. Con-Cor owned the passenger car tooling for a period of time, producing until the die-molds went out of production tolerances.
Röwa ended production around 1974 and the manufacturing tools and dies used to produce the trains were sold to other companies.
From
this website
.
Item created by:
RoadRailer
on 2017-02-12 09:43:04. Last edited by
gdm
on 2020-07-12 17:24:53
If you see errors or missing data in this entry, please feel free to
log in
and edit it. Anyone with a Gmail account can log in instantly.