Body Style Information
: Available in fully, partially, or non-skirted versions, with or without roof hatches (as appropriate), with GE or Frigidaire air conditioning equipment (as appropriate), the Rapido Trains Osgood Bradley Lightweight 10-Window Coaches have complete and accurate interior detail (including bulkhead mirrors), correct, tubular cross section flush windows with painted frames, full under-body detailing (with separate air, steam, and electrical lines), brake hoses and end gates, exquisite 41-E trucks with chain detail and metal RP25 wheel-sets,
Easy-Peasy battery operating lighting
, factory installed, separate grab irons, and accurate paint and lettering schemes.
Precisely scaled from the original factory blueprints, with several car numbers for each paint scheme offered, the models have a minimum operating radius of twenty-four inches.
Prototype Information:
Designed by Walter Dorwin Teague in the early 1930s, beginning in 1934, the attractive, lightweight, rounded aircraft style bodied Pullman Standard Osgood Bradley passenger cars were manufactured in Pullman Standard's Osgood Bradley plant in Worcester, Connecticut.
The line's first truly lightweight coaches, the New York New Haven and Hartford Railroad was the largest customer of these 10-window cars.
Osgood Bradley's were used on long distance and local passenger trains and saw continued use well into the 1970s.
Prototype Information
:

In 1934 Pullman-Standard's Osgood Bradley plant in Worcester, Massachusets began construction of one of the first true lightweight coaches for the New York, New Haven & Hartford Railroad. These cars were used on both long distance and local trains and served well into the 1970's.
For clarity's sake, let's get the nomenclature right. Due to copyright issues, we're not allowed to call these cars by their popular name. The popular name for the cars, named after an A.C. Gilbert S scale model in the 1940s, was coined by Arthur Dubin in his book More Classic Trains in 1974. In the interests of historical accuracy, let's return these cars to their original name: they are Pullman-Standard's lightweight Osgood Bradley coaches, or Osgood Bradley coaches for short.
Road/Company Information
: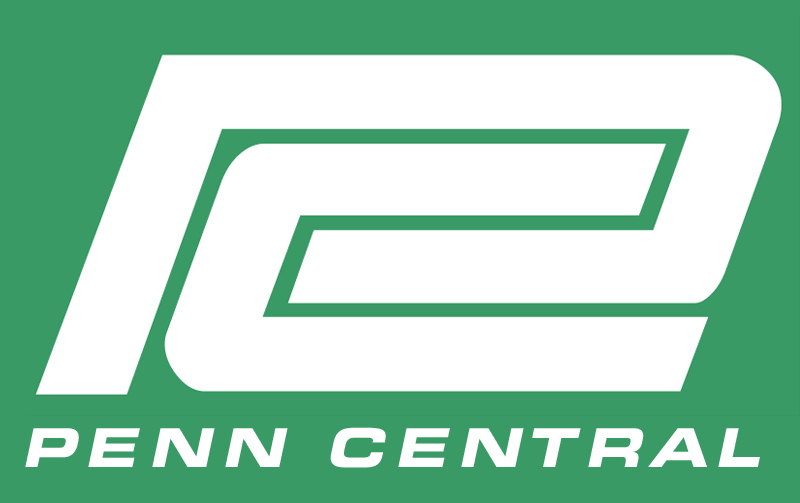 The Penn Central Transportation Company, commonly abbreviated to Penn Central, was an American Class I railroad headquartered in Philadelphia, Pennsylvania, that operated from 1968 until 1976. It was created by the 1968 merger of the Pennsylvania and New York Central railroads. The New York, New Haven & Hartford Railroad was added to the merger in 1969; by 1970, the company had filed for what was, at that time, the largest bankruptcy in U.S. history.
The Penn Central was created as a response to challenges faced by all three railroads in the late 1960s. The northeastern quarter of the United States, these railroads' service area, was the most densely populated region of the U.S. While railroads elsewhere in North America drew a high percentage of their revenues from the long-distance shipment of commodities such as coal, lumber, paper and iron ore, Northeastern railroads traditionally depended on a mix of services.
As it turned out, the merged Penn Central was little better off than its constituent roads were before. A merger implementation plan was drawn up, but not carried out. Attempts to integrate operations, personnel and equipment were not very successful, due to clashing corporate cultures, incompatible computer systems and union contracts. Track conditions deteriorated (some of these conditions were inherited from the three merged railroads) and trains had to be run at reduced speeds. This meant delayed shipments and personnel working a lot of overtime. As a result, operating costs soared. Derailments and wrecks became frequent, particularly in the midwest.
The American financial system was shocked when after only two years of operations, the Penn Central Transportation company was put into bankruptcy on June 21, 1970. It was the largest corporate bankruptcy in American history at that time. Although the Penn Central Transportation Company was put into bankruptcy, its parent Penn Central Company was able to survive.
The Penn Central continued to operate freight service under bankruptcy court protection. After private-sector reorganization efforts failed, Congress nationalized the Penn Central under the terms of the Railroad Revitalization and Regulatory Reform Act of 1976. The new law folded six northeastern railroads, the Penn Central and five smaller, failed lines, into the Consolidated Rail Corporation, commonly known as Conrail. The act took effect on April 1, 1976.
Read more on
Wikipedia
.
Brand/Importer Information
:

Rapido Trains Inc. is a high-end manufacturer of model trains and accessories in HO, OO and N (North American 1:160 and British 1:148) scales. The firm's mission is to recreate the entire rail travel experience, from fully-detailed interiors and under-frames on models to fully-wired telephone poles for model railroads. The name RAPIDO was introduced by Canadian National in 1965 to headline the railway's high-speed intercity passenger services. Until the mid-1980s, RAPIDO stood for fast schedules, frequent trains, and superb service. Today, Rapido Trains continues the RAPIDO concept with state-of-the-art models and attention to fine detail. This company is not related to the venerable (and now defunct) German manufacturer Arnold Rapido, nor the present-day Arnold (which is owned by the United Kingdom's Hornby), Canadian based Rapido Trains was founded in 2003.
Item created by:
nscalemodeler160
on 2016-08-04 21:42:06. Last edited by
gdm
on 2019-08-30 10:08:14
If you see errors or missing data in this entry, please feel free to
log in
and edit it. Anyone with a Gmail account can log in instantly.