History
: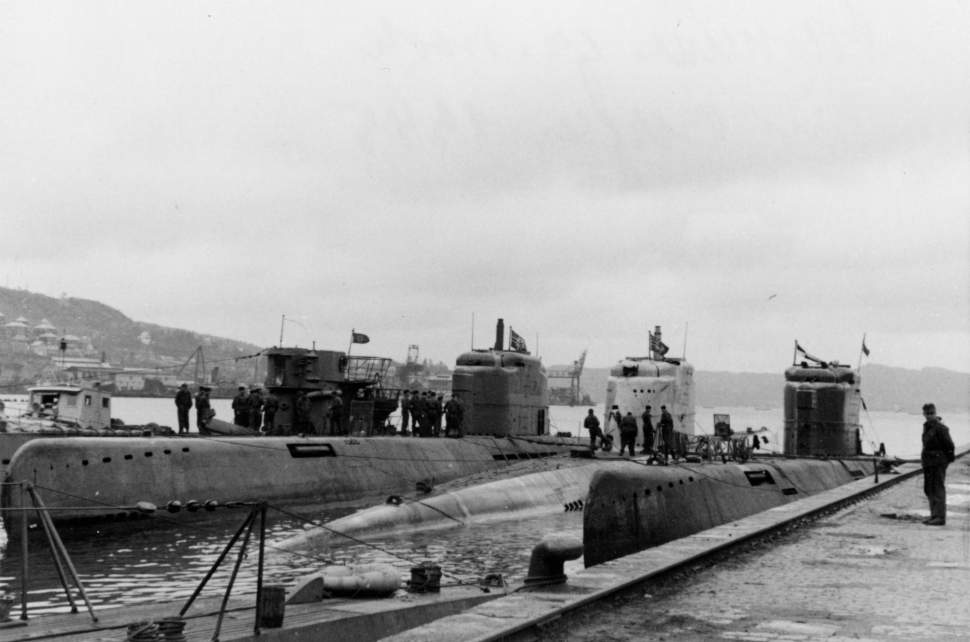 German submarine U-2511 was a Type XXI U-boat of Nazi Germany's Kriegsmarine during World War II. The Elektroboot submarine was laid down on 7 July 1944 at the Blohm & Voss yard at Hamburg, launched on 2 September 1944, and commissioned on 29 September 1944 under the command of Korvettenkapitän Adalbert Schnee. After training with 31st U-boat Flotilla, U-2511 was transferred to 11th U-boat Flotilla at Bergen, Norway, for front-line service on 15 March 1945.
U-2511 conducted one patrol. On the evening of 30 April 1945 (coincidentally the date of Hitler's death), U-2511 set out from Bergen, Norway for the Caribbean, but on 4 May Schnee received the end-of-the-war cease-fire order. The commander of U-2511 claimed the U-boat had a British cruiser in her sights on 4 May when news of the German cease-fire was received. He further claimed she made a practice attack before leaving the scene undetected.
On 14 June 1945 U-2511 was transferred from Bergen, and arrived at Lisahally, Northern Ireland on 21 June for Operation Deadlight. The U-boat was scuttled on 7 January 1946 at 7:40 pm in position 55°33′N 07°38′W Coordinates: 55°33′N 07°38′W. She was sunk by gunfire after her towing cable parted. The wreck lies at a depth 69 metres (226 ft). She had been visited by divers at least three times, in 1999 and 2001, and circa 2012 for 'Dig WW2 with Dan Snow', revealing she is largely intact except for a large blast hole caused by the shellfire that sank her.
Class History
: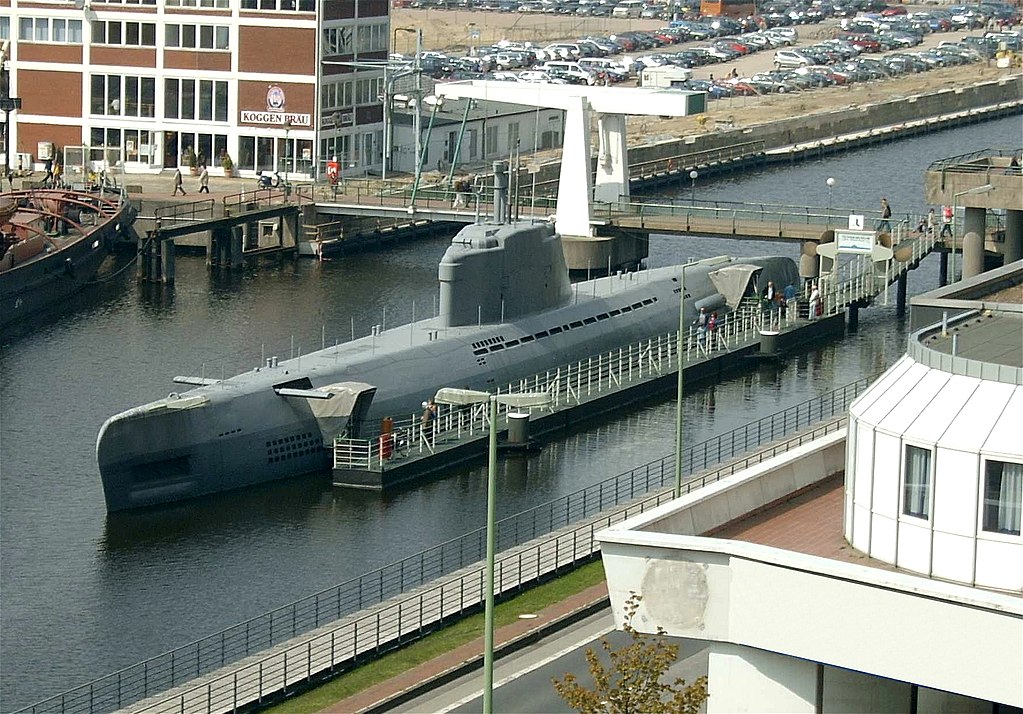 Type XXI U-boats, also known as "Elektroboote" (German: "electric boat"), were a class of German diesel-electric submarines designed during the Second World War. They were the first submarines designed to operate primarily submerged, rather than as surface ships that could submerge as a means to escape detection or launch an attack. The submarines were rushed into production prematurely, and all of those built suffered from significant defects. As a result, only four of the submarines were completed during the war. The design proved influential, however, with other navies adopting features pioneered in the Type XXI following the Second World War.
History
:

Germany is a Western European country with a landscape of forests, rivers, mountain ranges and North Sea beaches. It has over 2 millennia of history. Berlin, its capital, is home to art and nightlife scenes, the Brandenburg Gate and many sites relating to WWII. Munich is known for its Oktoberfest and beer halls, including the 16th-century Hofbräuhaus. Frankfurt, with its skyscrapers, houses the European Central Bank.
Item created by:
Lethe
on 2015-05-31 17:46:30. Last edited by
gdm
on 2019-05-12 14:49:53
If you see errors or missing data in this entry, please feel free to
log in
and edit it. Anyone with a Gmail account can log in instantly.