Specific Item Information: Built: NEW 1-74
Model Information: Rib-side, 3-bay covered hoppers. 4750 cubic foot capacity. Features etched metal roofwalks, sharp painting and lettering, multiple road numbers per paint scheme, and metal wheels (at least for the 2017 release - earlier releases likely have plastic wheelsets). InterMountain does not refer to a specific prototype on their website for this model, but I have seen it referred to as both a PS (Pullman-Standard) as well as a Thrall. Perhaps the model has elements of both prototypes baked into the molding? Would love to hear from a prototype expert on this one...
Prototype History
: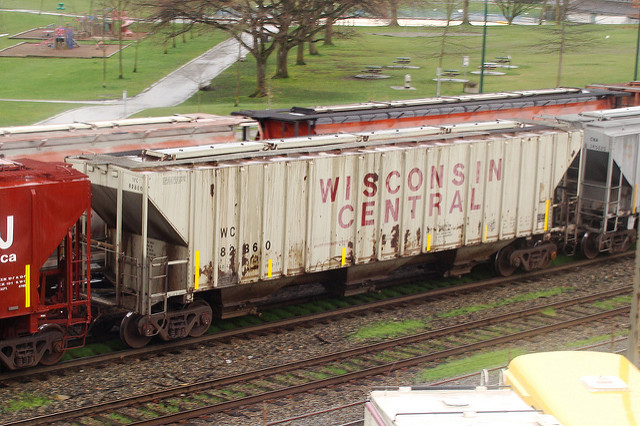 Starting around 1970 or so, every major railcar manufacturer produced a 4750 cubic foot covered hopper. Thrall was no exception. To be honest, these hoppers all look pretty similar. To make matters worse, these cars were modified as improvements were made to the design. In the case of the Thrall model, at least two major revisions were made to this car during the period in which it was produced. The cars were built starting in the late 1970s, this 263,000 lbs GRL (Gross Rail Loading) car is used primarily for grain transport. The thrall models feature 3 bays and rib sides. The roof is flat. These cars were used by the Burlington Northern in large numbers as well as by many other railroads.
Road Name History
: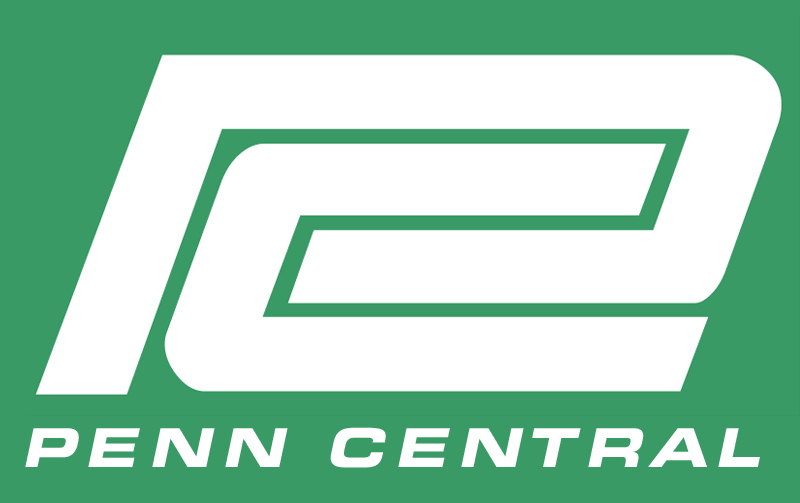 The Penn Central Transportation Company, commonly abbreviated to Penn Central, was an American Class I railroad headquartered in Philadelphia, Pennsylvania, that operated from 1968 until 1976. It was created by the 1968 merger of the Pennsylvania and New York Central railroads. The New York, New Haven & Hartford Railroad was added to the merger in 1969; by 1970, the company had filed for what was, at that time, the largest bankruptcy in U.S. history.
The Penn Central was created as a response to challenges faced by all three railroads in the late 1960s. The northeastern quarter of the United States, these railroads' service area, was the most densely populated region of the U.S. While railroads elsewhere in North America drew a high percentage of their revenues from the long-distance shipment of commodities such as coal, lumber, paper and iron ore, Northeastern railroads traditionally depended on a mix of services.
As it turned out, the merged Penn Central was little better off than its constituent roads were before. A merger implementation plan was drawn up, but not carried out. Attempts to integrate operations, personnel and equipment were not very successful, due to clashing corporate cultures, incompatible computer systems and union contracts. Track conditions deteriorated (some of these conditions were inherited from the three merged railroads) and trains had to be run at reduced speeds. This meant delayed shipments and personnel working a lot of overtime. As a result, operating costs soared. Derailments and wrecks became frequent, particularly in the midwest.
The American financial system was shocked when after only two years of operations, the Penn Central Transportation company was put into bankruptcy on June 21, 1970. It was the largest corporate bankruptcy in American history at that time. Although the Penn Central Transportation Company was put into bankruptcy, its parent Penn Central Company was able to survive.
The Penn Central continued to operate freight service under bankruptcy court protection. After private-sector reorganization efforts failed, Congress nationalized the Penn Central under the terms of the Railroad Revitalization and Regulatory Reform Act of 1976. The new law folded six northeastern railroads, the Penn Central and five smaller, failed lines, into the Consolidated Rail Corporation, commonly known as Conrail. The act took effect on April 1, 1976.
Read more on
Wikipedia
.
Brand/Importer Information
: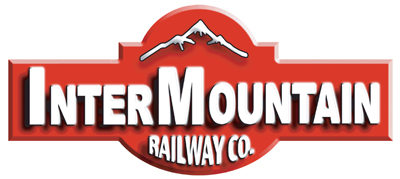 InterMountain was founded in 1985 by Fred Brummet. They got started in the model railroad business by producing O-Scale model kits. They got started in the N Scale business almost a decade later when in 1994 they introduced the 40-23 reefer car in kit form. Later, in 1998, they started producing RTR (Ready-to-Run) models. By the early 2000s, InterMountain phased out kit production in favor of the RTR models.
The InterMountain Railway company is located at 1224 Boston Ave in Longmont, CO. They are a manufacturer of HO, N and Z scale model trains. They have produced kits as well as RTR (Ready-To-Run) models. Their N Scale products include locomotives as well as rolling stock. Their rolling stock lineup includes Boxcars, Hoppers, Tank Cars, Reefers, Gondolas, Stock Cars and Flatcars.
Their locomotive releases have primarily been diesel units, with the one major exception being their series of AC-12 Cab Forward steam locos. Their diesel lineup includes F3's, F7's, F9's, SD40's, SD45's and FT units. They are known for quality and detail. They also release their rolling stock in larger varieties of road numbers than most of the other manufacturers.
Item created by:
petecduffy
on 2019-03-10 14:29:39. Last edited by
gdm
on 2019-07-07 21:22:47
If you see errors or missing data in this entry, please feel free to
log in
and edit it. Anyone with a Gmail account can log in instantly.