Model Information: This 2015 Fox Valley tooling models the Pennsylvania railroad's H30 covered hopper of 1944. Fox Valley Models captured the distinguishing features of this car. The running board, which features a raised diamond pattern, is integral with the roof (the pattern should also be on the brake wheel platform, but was omitted). The slope sheets and diagonal braces are both accurately at 48-degree angles. The locking mechanisms for the hatch covers follows the correct 3-2 pattern. The ready-to-run injection-molded plastic model features a one-piece body; separately applied discharge gates, roof, center sill, brake wheel, and slope sheet bracing.

This tooling features crisp detail throughout including fine end ladders, hopper gates, separate brake detail, and hatches. Fox Valley's usual high standard paint and lettering is applied and the car is finished with body mounted knuckle couplers and FVM metal wheels. The car weighs .8 ounce, which is .1 ounce too light per National Model Railroad Association recommended practice 20.1. The metal wheelsets are correctly gauged. The couplers are at the correct height.
Prototype Description: The PRR started building 70-ton H30 class covered hoppers in 1944. This number grew to 1325 by 1952, with an additional 250 H30A class cars appearing by the end of 1953. The H30 had cast bolsters, whereas the H30a had welded bolsters, except for some low-numbered H30a's which hadcast bolsters (probably parts left over from building the H30's). The 1951-built cars had a 5-ton greater capacity than the earlier cars,as well as slightly different roof rivet positions and hatch details. During the '60's, the capacity of the remaining cars was increased to 77tons from 70, probably by changing trucks. These cars were 37' long, 10' 5" wide and 11' 3" high (the H30a's were 11' 6-3/8" high).
Road Name History
: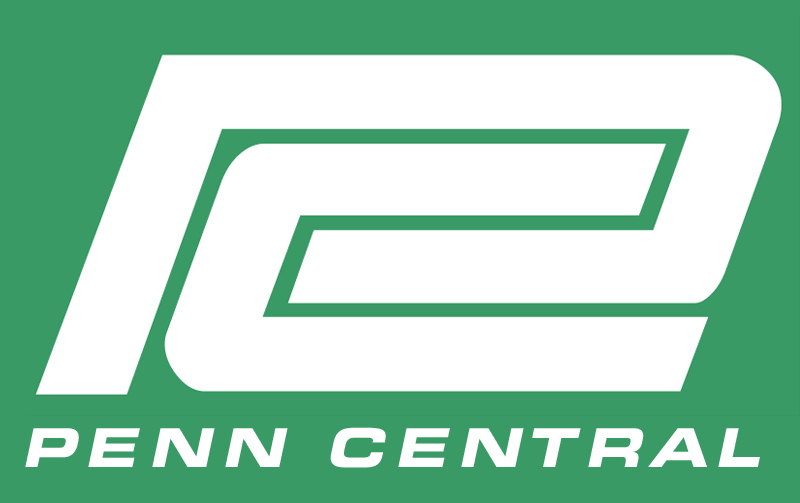 The Penn Central Transportation Company, commonly abbreviated to Penn Central, was an American Class I railroad headquartered in Philadelphia, Pennsylvania, that operated from 1968 until 1976. It was created by the 1968 merger of the Pennsylvania and New York Central railroads. The New York, New Haven & Hartford Railroad was added to the merger in 1969; by 1970, the company had filed for what was, at that time, the largest bankruptcy in U.S. history.
The Penn Central was created as a response to challenges faced by all three railroads in the late 1960s. The northeastern quarter of the United States, these railroads' service area, was the most densely populated region of the U.S. While railroads elsewhere in North America drew a high percentage of their revenues from the long-distance shipment of commodities such as coal, lumber, paper and iron ore, Northeastern railroads traditionally depended on a mix of services.
As it turned out, the merged Penn Central was little better off than its constituent roads were before. A merger implementation plan was drawn up, but not carried out. Attempts to integrate operations, personnel and equipment were not very successful, due to clashing corporate cultures, incompatible computer systems and union contracts. Track conditions deteriorated (some of these conditions were inherited from the three merged railroads) and trains had to be run at reduced speeds. This meant delayed shipments and personnel working a lot of overtime. As a result, operating costs soared. Derailments and wrecks became frequent, particularly in the midwest.
The American financial system was shocked when after only two years of operations, the Penn Central Transportation company was put into bankruptcy on June 21, 1970. It was the largest corporate bankruptcy in American history at that time. Although the Penn Central Transportation Company was put into bankruptcy, its parent Penn Central Company was able to survive.
The Penn Central continued to operate freight service under bankruptcy court protection. After private-sector reorganization efforts failed, Congress nationalized the Penn Central under the terms of the Railroad Revitalization and Regulatory Reform Act of 1976. The new law folded six northeastern railroads, the Penn Central and five smaller, failed lines, into the Consolidated Rail Corporation, commonly known as Conrail. The act took effect on April 1, 1976.
Read more on
Wikipedia
.
Brand/Importer Information
: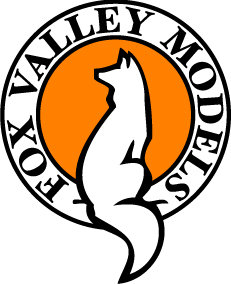 Fox Valley Models is a small supplier of model railroad and related products. FVM started by finding solutions to different challenges that model railroaders were faced with. Our first products resulted from a need to equip custom built passenger cars with tinted windows made of an ideal material; thin, flexible, easy to cut, simple to install, available in multiple colors and be affordable. We met those needs and even included a frosted version for the car's lavatory windows.
Other challenges inspired additional products including wooden grade crossings, trestles and different lineside structures. As our product line expands, input and requests from friends and customers help shape the product selection further.
Future products, under development, include more parts, structures, details and rolling stock. We strive to offer a good quality product at an affordable price.
Item created by:
gdm
on 2017-02-19 07:22:27
If you see errors or missing data in this entry, please feel free to
log in
and edit it. Anyone with a Gmail account can log in instantly.