Specific Item Information: This model has arched roof with Garland roof vents. The "Frisco" or St. Louis - San Francisco (SLSF reporting marks) never quite made it to their second name sake city. The railroad had about 5.700 route miles covering nine states, mainly radiating out of their system hub of Springfield, Missouri. Frisco operated a joint train with Katy, the Texas Special until January 1959. Other important trains they operated were Firefly (Tulsa-KS), Meteor (St. Louis-Oklahoma City), Sunnyland (KS-St. Louis-Atlanta/Pensacola), Will Rogers (St. Louis-Oklahoma City). These baggage-express cars were built by AC&F in May 1930 as Lot No. 1060. It was measured 70-ft over the end sills. Rebuilt in 1942 by Frisco. Many thanks to Tom Galbraith for originally sending me information and photos on these cars back in '05.
Model Information: As construction techniques for carbuilding and track & roadbed improved, car capacity increased from 60-ft to 70-ft, nominally measured at 74 feet over the coupler faces or 70 feet between the end sills. These cars were used for carrying express packages, pre-sorted mail, and passenger luggage from the 1920s to the advent of Amtrak. In mail & express service (M&E), they were interlined with connecting railroads to provide seemless service.
Prototype History
: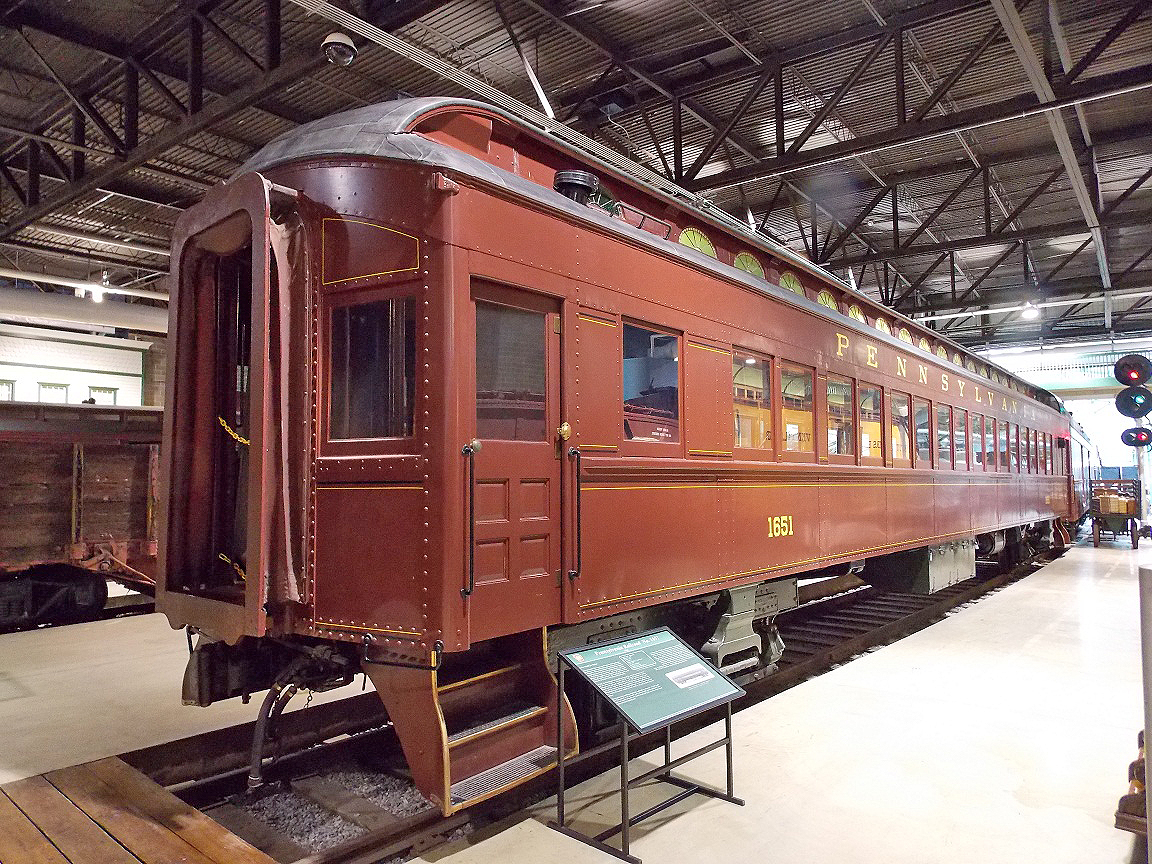 Heavyweight Passenger Cars were the prevalent style of railcars used for passenger service during the interwar period. They were constructed of concrete, wood and steel. The floor was often of poured concrete, which helped give these cars a smoother ride than older wooden-body cars. Also, because of their heavy construction, they were also much less likely to "telescope" when a collision occurred. They were much heavier than modern passenger cars due to the materials used in their construction. They were so heavy that they often (but not always) required three-axle bogies to support them.
Heavyweights frequently had what is called a clerestory roof. The center of the roof was higher than the sides, in that it was stepped up. The lightweight cars had smooth, rounded roofs. Heavyweight passenger cars typically weigh around 1 ton per foot of length. So a 85' car weighs in the area of 85 tons for a heavyweight car.
From Wikipedia
Road Name History
: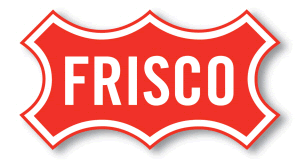 The St. Louis - San Francisco Railway (reporting mark SLSF), also known as the Frisco, was a railroad that operated in the Midwest and South Central U.S. from 1876 to April 17, 1980. At the end of 1970 it operated 4,547 miles (7,318 km) of road on 6,574 miles (10,580 km) miles of track, not including subsidiaries Quanah, Acme and Pacific Railway or the Alabama, Tennessee and Northern Railroad; that year it reported 12,795 million ton-miles of revenue freight and no passengers. It was purchased and absorbed into the Burlington Northern Railroad in 1980.
The St. Louis - San Francisco Railway was incorporated in Missouri on September 7, 1876. It was formed from the Missouri Division and Central Division of the Atlantic and Pacific Railroad. This land grant line was one of two railroads (the other being the M-K-T) authorized to build across Indian Territory. The Atchison, Topeka and Santa Fe Railroad, ATSF, interested in the A & P right of way across the Mojave Desert to California, took the road over until the larger road went bankrupt in 1893; the receivers retained the western right of way but divested the ATSF of the St. Louis-San Francisco mileage on the great plains. After bankruptcy the Frisco emerged as the St. Louis and San Francisco Railroad, incorporated on June 29, 1896, which also went bankrupt. On August 24, 1916 the company was reorganized as the St. Louis - San Francisco Railway, though the line never went west of Texas, being more than 1,000 miles (1,600 km) from San Francisco.
From Wikipedia
Brand/Importer Information
: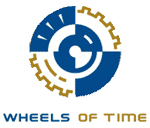 Wheels of Time was founded by Matthew Young in the fall of 1995. From an early age, Matthew has had a passion for trains, both in full-size and in miniature. His family frequently went out of their way so he could ride the train, or simply watch the action on the tracks. "On one occasion mom took us to San Francisco along the waterfront. Spotting a State Belt ALCo S-2 locomotive switching the wharves, I persuading my mom to follow it. I watched in wonder as I saw and heard the hit-cup sputtering of the ALCo engine as it revved-up to move railroad cars on and off the car float at Pier 43." Other early family experiences included watching Southern Pacific freight and Amtrak's San Joaquin Amfleet trains roll by as his family waited to be seated at Spenger's in Berkeley, which sat happily right next to the tracks. "My brother and I would shoot pictures of the trains with our Instantmatic 110 cameras, sometimes only getting the wheels or worse yet ... getting a real good close up of my big thumb."
Matthew and his brother built models of all kinds, but their model train career began in elementary school when they started making 3-D cardboard miniature trains from pictures found in the pages of Trains Magazine and Model Railroader Magazine. On a visit, many years later, with the late Richard Buike of Trackside Trains in Burlingame, California, the conversation turned to the lack of N-Scale passenger trains and how the few that existed didn't look right. "I told him right then and there that I was going to produce high quality, historically accurate passenger railroad cars. Even I was a little surprised when I said this." The first product was a 1950 Pullman-Standard "10-6" sleeping car made of brass. Wheels of Time became one of the first makers of historically accurate and realisticly detailed passenger train cars. At Wheels of Time, we research original equipment and recreate it with CAD software for production. We're lovers of history and sticklers for detail. On our line of Transit Motor Coaches (a fancy way of saying "buses"), even the destination *roll* signs are historically accurate. Be sure to check out all our beautiful and accurate products. We hope you'll come to share our passion for trains, here recreated in miniature. At Wheels of Time, you get to take home a piece of a fascinating history.
Wheels of Time manufactures historically accurate model trains, vehicles, and model railroad accessories with a real *wow* factor. Our obsession with detail and historical accuracy is reflected in our exceptional design and production: hold a Wheels of Time model in your hand and you'll be tempted to say, 'It's the real thing!'
Item created by:
nscalestation
on 2016-12-14 05:47:27
If you see errors or missing data in this entry, please feel free to
log in
and edit it. Anyone with a Gmail account can log in instantly.